Halo provided full picture and sound post-production services for the series, produced by Nutopia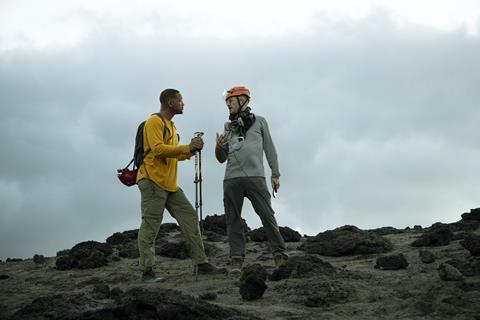 Halo Post has revealed the work it put into Welcome To Earth With Will Smith, providing full picture and sound post-production for the Nutopia production.
Airing on National Geographic, the show follows film star Will Smith as he embarks on an awe-inspiring global journey to unlock the secrets of the most extraordinary and unexplained phenomena of nature. It has been available on Disney+ since 8 December.
Eddie Sears was production manager, with Paul Koren as colourist, Scott Hinchcliffe as online editor, Jay Price was senior sound supervisor/sound designer, Rob Price on Foley, Simon Hill and Rick Blything on dialogue editorial, Sam Castleton as dubbing mixer, and Louisa Sutherland-Smith as post-producer. Matt Locke was the sales exec.
Series director Graham Booth was full of praise for Halo's work, saying: "Welcome To Earth is about opening up your senses to the wonders of the planet. So it was imperative that we fully utilised sound and picture to give viewers those revelations in a fresh and dramatic way.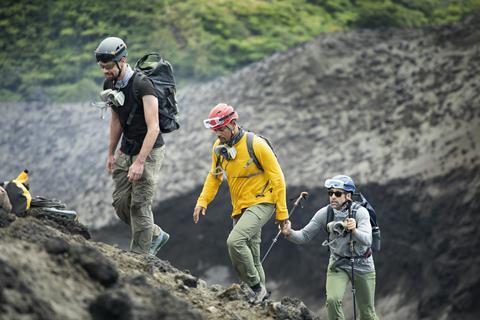 "The challenge was to help people see and hear things in ways they never had before. Any CG or VisFx, any synthesised sounds or fabricated Foleys would completely undermine that central message. So the task was a deceptively tough one. But the team at Halo met the challenge with real verve."
Castleton explained his work on the project: "Welcome To Earth was a very ambitious project. The aspiration of the show was to open up the audience's senses to the wonders of the planet and in our case that meant opening their ears to hear things they had never heard or experienced. Sound was a hugely important aspect of the filming from the start, and having authenticity was key.
"Sound recordists traveled with the Nutopia team to some most remote and unexplored corners of our world and came back with an incredibly unique and diverse palette of sounds that cannot be commonly experienced. These formed the backbone of the whole series and enabled us to achieve an accuracy and authenticity that we are very proud of.
"Some recordings required more enhancement in order to support the narrative. The challenge here was to achieve accuracy but also portray the true experience of the sound, good examples include the sperm whale clicks and the orca tail shockwave. A few scenes called for further imagination, whereby obtaining real recordings was impossible, such as the slime mould swarming and the sea anemones galloping. In these cases we either used natural sound as the core component or took inspiration from other location sounds.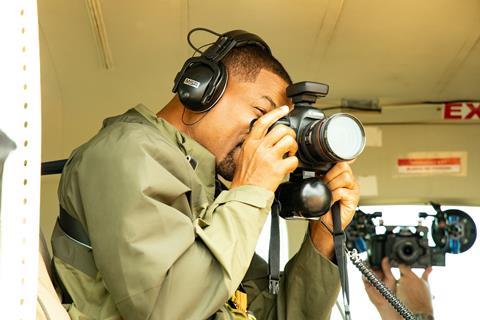 "It was a real joy working on the series and using sound to bring the hidden worlds to life."
Koren added: "Welcome to Earth was a joy to work on. Graham, the director, wished to craft dramatic imagery without appearing too unnatural or overly stylistic.
"There was great care in making Will Smith standout amongst the sprawling landscapes of glaciers and volcanoes. Production made sure for Will to wear strong primary colours on location so this helped in the grade to make isolating Will far easier.
"There were a vast amount of different and augmented cameras utilised to capture some rarely seen sights such as South America moonbows. In this case there was only moonlight used for filming and the image looked like day which needed to look like midnight but with the moonbow's colour coming through which was achieved with rotoscoping and layer blending.
"The show's primary delivery was Dolby Vision HDR which allowed a greater latitude to bring out the vibrant colours of the rainforests or eek out more shadow detail 700 metres underground. Dolby Vision made the conversion from HDR to SDR incredibly easy and accurate with minimal adjustments required."