The second series of the show was released last month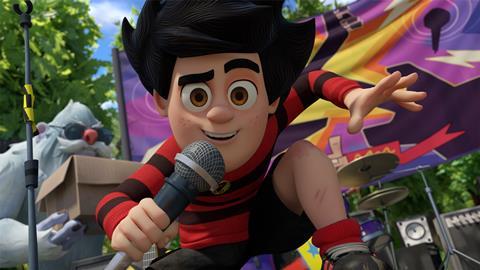 Jellyfish Pictures has revealed the work it did on the second series of Dennis & Gnasher: Unleashed.
The kids show follows the pair, who originally gained fame from the Beano comics, as they go about their adventures around Beanotown.
Work on the second series of the programme began in late 2018, and was completed in time for its 13 July 2020 release – despite a late stumbling block in the form of the Covid-19 lockdown. Jellyfish's remote working capabilities became important in this time.
Series director Kitty Taylor the first of the Jellyfish team to be involved back in 2018. She immersed herself in the world of Dennis & Gnasher, before collaborating with Beano Studios and the BBC on the scripts for the show.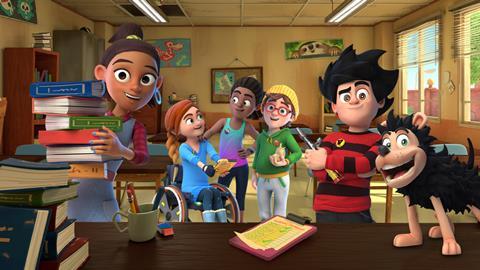 CG supervisor Murray Truelove then joined Taylor to review the scripts, and make sure that everything was deliverable within budget and time constraints.
Many environments and characters were repurposed from the first series, which was designed in-house. Once Truelove had pinpointed which sets and props were needed to be designed from scratch, the Jellyfish art department designed the new elements – which included new character Miss Mistry, Dennis & Gnasher's recently-qualified rookie teacher.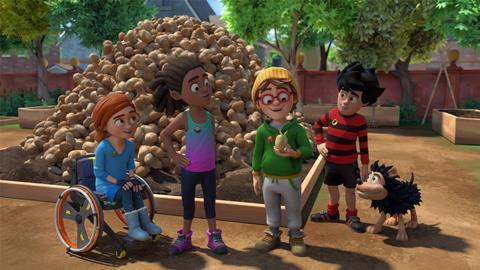 All modelling, animation, lighting and FX were done in Maya, with compositing finished in Nuke. The show was rendered using RedShift. One major difference from the first series of the show was the introduction of 3D storyboarding tool PanelForge, which streamlined the process by allowing the storyboard director to provide 3d layouts that translate directly to Maya.
Taylor, who directed the series, said of the work that went into it during the coronavirus lockdown: "We were three quarters of the way through production of the second series of Beano Studios' Dennis & Gnasher: Unleashed! when we were getting word that the virus was of heightened risk. What helped massively in the early days, is that Jellyfish Pictures' IT set up is such, that an artist working from the studio or an artist working from home have the same experience."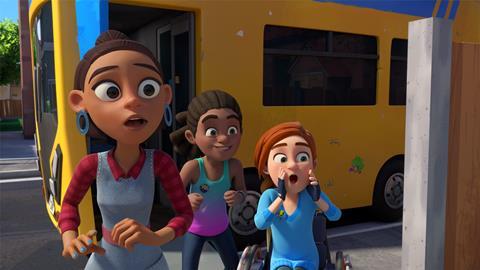 "We were also in the extremely privileged position to have a strong team before entering lockdown, with great leads who injected enthusiasm and passion to all their individual teams. You can never underestimate the importance of great interpersonal skills when working on a show like this. I am extremely proud to say that we are delivering episodes on time with no compromise to the show's integrity or quality. I cannot stress enough how that is all down to the extraordinary team we had and have working on the show."