Realtime worked with Red Production Company on the show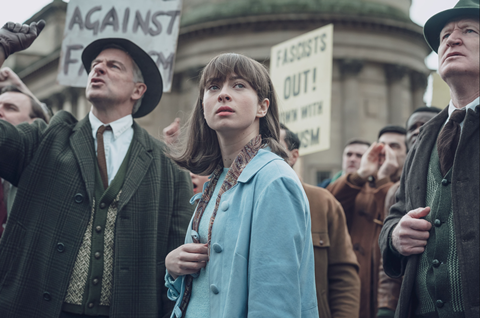 Realtime has revealed the VFX work that went into four-part BBC1 drama Ridley Road, on which it worked alongside Red Production Company.
Set against the backdrop of a swinging sixties London, Ridley Road focuses on an East End world where far right fascism is on the rise. Inspired by the struggle of the 62 Group, a coalition of Jewish Londoners who stood up against rising neo-Nazism in post-war Britain, it sees a young Jewish woman, Vivien Epstein, leaving her comfortable life in Manchester and starting to work with them.
Filmed in Bolton, Liverpool, and Manchester, a key part of Realtime's work was transforming these locations into key London scenes. This involved set extensions, invisible effects and SFX enhancement, with VFX supervisor Sue Land providing on-set supervision - supported in production by senior producer Fiona York and head of production Jane Forsyth.
As the series is based on real events, the Art Department and production researcher were able to compile a comprehensive library of both still and moving footage to use as a reference when recreating the famous locations.
Some key scenes also had to seamlessly intercut with existing archive footage, including the infamous Trafalgar Square riots, which left the challenge of creating modern digital footage that sits sympathetically alongside the vintage material.
There was also the Covid challenge, which pushed filming back to autumn and winter, meaning shorter days on set and only being able to shoot with a limited number of 'bubbled' actors.
Land said: "It was an absolute pleasure to work with Red Production Company on this series whose message is as relevant today as it was then. To say it was challenging to film in the middle of a pandemic is an understatement, but everyone had a 'can do' attitude and amazing good humour. Every part of the production had to be flexible as locations were swapped and the weather threw literally everything at us, including a snowstorm on the last day."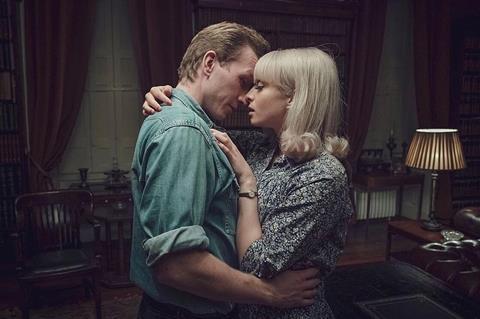 Realtime executive producer Jonathan Rawlinson added: "We were thrilled to be working with a local production company in the region and feel very lucky to play a part in telling this story, which despite being set over fifty years ago has an important and timely message about the threat of anti-Semitism."
All episodes of Ridley Road are now available on BBC iPlayer.