Vine FX was the sole vendor for Urban Myth Films on the second series.
Vine FX has revealed the work it put into the second series of War Of The Worlds, which is released on the Star section of Disney+ today.
The VFX firm worked with production company Urban Myth Films as the sole vendor once again for the second series, after receiving RTS & BAFTA craft awards nominations for the visual effects first time round under VFX supervisor Michael Illingworth. It delivered 550 total shots, with 189 CG shots.
The second series was the first high-end scripted TV drama to return to production under pandemic-restrictions, and was set across the UK and France. 2D Supervisor Ezequiel Villanueva and 3D Supervisor Pedrom Dadgostar led the visual effects.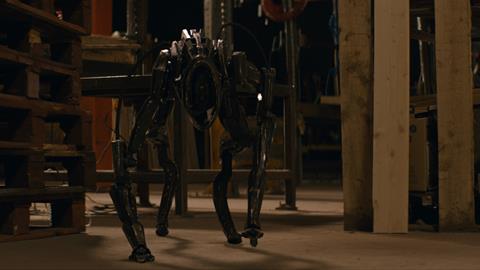 Richard Clark returned to direct the first four episodes, with Ben A. Williams directing the final four as the characters try to deal with the revelation that the invaders may be human.
The eight-part series features alien spaceships on the streets of London, with their full interior build and full alien planet environment creation creating challenges for Vine FX. The VFX team collaborated with creatives and the production department from the concept stage, and in creating many iterations of the assets until final.

It was distributed internationally by STUDIOCANAL, and executive produced by Julian Murphy and Johnny Capps for Urban Myth Films in partnership with CANAL+ and The Walt Disney Company.
A third season of the show was confirmed this month, and it will come out in 2022. Production is already underway, with Vine FX's involvement confirmed.