Bristol facility triumphs in Best Post-Production House category at Broadcast Awards 2018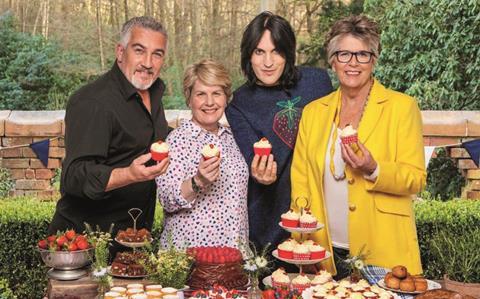 The post sector was united in praising Films at 59, after the Bristol-based facility picked up the Best Post-Production House prize at the Broadcast Awards 2018.
The gong was in recognition of the calibre of the 28 year-old firm's work on a series of high-profile productions, including Planet Earth II and Three Girls. The judging panel said the facility provided "best-in-breed post-production services" and delivered "world-class productions through best-in-class talent from a regional post house, which deserves celebration".
But perhaps more telling than the judges' comments was the reaction to Films at 59's win from fellow post-production houses.
In an industry that is extra­ordinarily competitive, and where relationships between facilities can be fractious, to say the least, public displays of affection aren't par for the course.
But here's what its peers had to say when Broadcast ventured out to seek their verdict on the win, beginning with some of Films at 59's shortlisted rivals.
"While I have personally not had many dealings with Films at 59, it has always been a post company that I have respected, and not a single person I've met has ever had a bad word to say about it," said Molinare commercial director Richard Hobbs.
He continued: "It's justified recognition after many years of fine work, and fantastic to see a winner outside of London for the first time. The fact Films at 59 worked on both the Best Documentary Series and Best Drama Series at the Broadcast Awards is testament to its good work."
Halo founder and chief executive John Rogerson said simply: "Lovely people, great work. I'm really pleased for them – their win is well overdue."
Natascha Cadle, facility director and founder of another of this year's shortlisted post houses, Envy, was equally complimentary: "It's a friendly, well-run company that puts its clients first and they are genuinely nice people who care about the work they do."
Meanwhile, The Farm Group co-founder Nicky Sargent said she was "delighted for Gina [Fucci, managing director] and George [Panayiotou, business development director].
"Films at 59 is a huge example of a great regional success for anyone who thinks the best post-production companies exist only in London. It has been a technical and creative trailblazer for years – and is run by very nice people," she added.
Howard Jones, co-founder and VFX supervisor at Axis VFX, which also runs a large facility in Bristol, said: "Films at 59 has established a growing post-production base in Bristol, which is rapidly becoming a second Soho, with its strong post-production and visual effects facilities. It thoroughly deserves this win."
Back in London, Silverglade facilities director Megan Johnston said: "We were delighted to see Films at 59 win the Best Post-Production House award this year. Its work on The Great British Bake Off (pictured) and Blue Planet II was absolutely outstanding."
Complete surprise
Splice company director Duncan Western added: "I'm just really happy that Films at 59 has finally and deservingly won. We really respect them and so do our clients, who also use them. It's been a long time coming."
Speaking a few days after the awards, Films at 59's Panayiotou told Broadcast: "It was a complete surprise and it's great to be the first regional post house to win the award. For us, the Best Post-Production House award is a direct reflection on all of our clients – without their ideas and content, we wouldn't be here."
"The support and compliments from both our clients and peers since Wednesday evening have been wonderful – and, of course, none of this would have been possible without their commitment to us. It adds further proof that the regions can deliver and highlights the fact that Bristol has a fantastic wealth of talent across both production and post."
The night was, however, tinged with sadness for the company after co-founder Jeanne Thomson passed away the weekend before the awards.
"The evening was one of mixed emotions," admitted Panayiotou. "Jeanne passed peacefully after a long period of illness and we would like to dedicate the award to her memory. She was fiercely competitive, so seeing us win would have pleased her greatly."
➤ The Broadcast Awards took place at the Grosvenor House Hotel in London on Wednesday 7 February 2018