The virtualised post-production services platform setup by former execs at The Farm Group recruits former colleagues to their new venture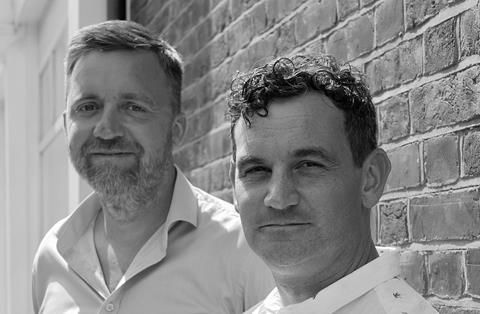 Post-production platform Racoon has expanded its team with the recruitment of David Logsdon (pictured, above left) and Adam Peat (pictured, above right).
The virtualised post services platform was created by former The Farm Group execs, David 'Klaf' Klafkowski, Charlotte Layton and Jack Edney, and launched earlier this year.
It centralises the core services offered by traditional 'bricks and mortar' post facilities and delivers them to wherever they are needed – at home, in an office or a hybrid of both.
Racoon has recently completed its first major project, which started in March, syncing a major Australian production company's in-house post capabilities across the globe to enable UK and European-based editors to work collaboratively on two Primetime network Australian shows.
Logsdon joins Racoon as chief innovation officer and will head up the development team, focusing on the user experience for the Racoon application. He will also oversee Racoon's schedule of UK-based location work confirmed for later this year. Logsdon was formerly director of innovation at The Farm Group.
Meanwhile, Peat joins as chief technical officer with the objective of continuing the development and delivery of Racoon's virtualised post-production services. Peat was previously director of technical operations at The Farm Group.
Klaf says: "David and Adam are essential to our vision to revolutionise post-production. Their combined technical and operational brilliance will help us deliver our mission; to harness technology to evolve working practices and cultural behavior – we're aiming to address some of the current work/life imbalances so widely reported within our industry.
"With all our infrastructure hosted within data centres, Racoon's virtualised ecosystem enables scalability second to none, and still provides the level of media management, security and support services our clients expect and deserve."