The AVOD platform has integrated channels from the likes of Reuters, Lego, and CNNi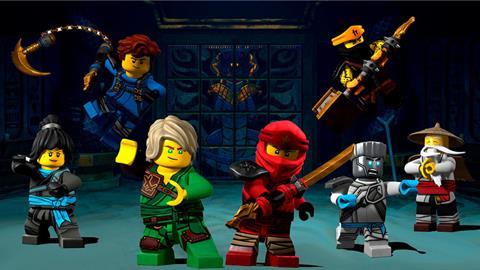 Rakuten TV has added over 90 channels to its AVOD platform as it continues to target growth.
The channels are available over 42 European territories, and there are plans for further expansion over the next few months.
Each territory will have a individual selection of channels, ranging from all genres. Some of the largest brands involved include Bloomberg TV, Bloomberg Quicktake, CNNi (available in the UK, Germany and Poland), Euronews (the first live channel integrated into Rakuten TV's AVOD offer), Qwest TV, Reuters, and XUMO-powered content, including eight Stingray channels, The Hollywood Reporter channel and top brands from Condé Nast, such as Glamour, GQ, Vanity Fair, Vogue and Wired.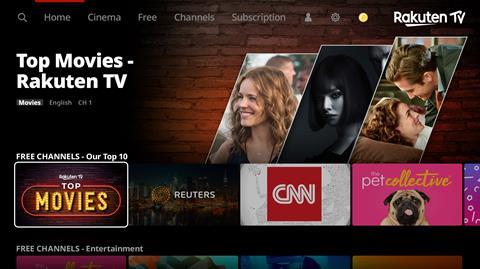 In addition, there will be the likes of FilmRise, Real Stories, Timeline and the LEGO® channel in the UK, and Rakuten TV's own channels curating certain genres and sections such as Action, Comedy, Drama, British Films, Family, Documentaries, Thriller, Romance, Spotlight (featuring Rakuten TV original and exclusive content as well as a selection of movies) and Top Free (a selection that highlights the best films currently available on the platform).
Founder and CEO of Rakuten TV, Jacinto Roca, said: "We are eager to contribute once again to the disruption of the entertainment industry with this major step on the growth and innovation on Rakuten TV, which aims to enrich our business model and content offer.
"At a time when the entertainment sector is living an unprecedented transformation, and consumption habits are constantly evolving, we are striving to adapt our business model to meet users and advertisers needs at once."
The 90+ channels coming to the UK are:
Baeble Music
GoTraveler
Billboard
Cool School
Hungry
So Yummy
CHIVE TV
Hard Knocks Fighting Champ.
batteryPop
The Hollywood Reporter
Qello Concerts
Stingray NatureScape
Stingray Karaoke
GustoTV
PeopleTV
MotorVision TV (Interntl. Version)
Latido Music
WPT World Poker Tour
Powernation RTM
The Design Network
Fashion TV
Comedy Juice/DryBar
DuckTV
Hollywire
Playworks
Tankee by Playworks
MAVTV Motorsports Network
Revry
Revry News
Travel XP English
Jukin - Fail Army
Jukin - Pet Collective
Jukin - People Are Awesome
Jukin - Weather Spy
Vitor Media - Boat Show
Euronews
Reuters
Froot /Out TV
BCC Gaming (Omnia)
Destination TV (Making it Media)
Venn TV
For The Fans
LSN Lacrosse Network
Bloomberg TV (EMEA feed)
CNNi
QuickTake (Bloomberg)
Filmstream (SPI)
ZooMoo
Stingray: Hot Country
Stingray: Soulstorm
Stingray: Hitlist
Stingray; Classica
Stingray; Greatest Hits
ESTV
EDGEsport
Qwest TV Jazz
Qwest TV Classical
Qwest TV Mix
The Film Detective (direct)
Lone Star Western (direct)
Poker Night TV
Young Hollywood
Brat TV
ClubbingTV (direct)
The Africa Channel
Comedy Dynamics
Sofy TV
Filmrise Unsolved Mysteries
Filmrise FREE Series (English version)
Filmrise FREE Movies (English version)
Future Today - Happykids
Real Stories - Little Dots (direct)
Wonder - Little Dots (direct)
Timeline - Little Dots (direct)
Real Families -Little Dots (direct)
Insight TV (direct)
InWonder TV (direct)
InTrouble TV (direct)
MyTime (direct)
Moviesphere /Lionsgate (direct)
Real Wild (Little Dots)
Real Crime (Little Dots)