TV channel broadcasts live shows, game shows and docs online and via Freeview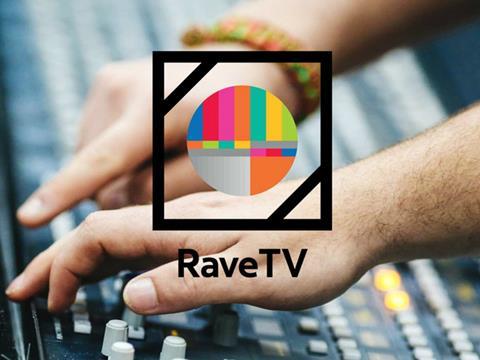 Ravensbourne University London has launched a pop-up TV channel called RaveTV with the tagline, 'By students, for students'.
The channel is being run by BA (Hons) Digital Television Production and BSc (Hons) Digital Television Technology students and will broadcast online at RaveTV and on Freeview channel 792.
Students are responsible for producing and broadcasting the schedule of programmes on RaveTV, looking after the channel branding and marketing, technical operations and show production.
Its broadcasts to date include a live show from the Ravensbourne Degree Show that reached more than 3,300 viewers. RaveTV has also featured a live game show called There's no Such Thing as a Free Lunch and a documentary about primary education in rural areas in Guatemala.
Dr Gary Pritchard, executive dean, Screen School said: "We offer students practical experience in the industries they will go on to shape, while they are still studying. RaveTV is an excellent illustration of this, allowing our television production and technology students to gain hands-on experience on a fully functioning, industry-standard online station."
Kyle McIntosh, BA (Hons) Digital Television Production student and producer of the channel's music show, The Sound Collective, added: "The opportunity to host our own television channel is truly incredible. I have been inspired by the experience and have built working relationships with industry professionals. I have learnt so much over a relatively short space of time."
Jack Price, BSc (Hons) Digital Television Technology student and co-technical lead, said: "Working as co-technical lead, I've had the privilege of communicating with industry-leading companies and bodies, which has given me a real understanding of the requirements for the industry."