Norfolk studio to expand and target high end television and film market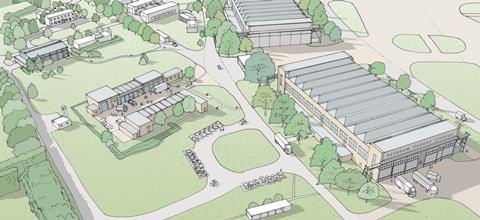 Raynham Hangar Studios in Norfolk is to expand and undergo a major refurbishment programme after securing £5 million in investment from private sources.
A three-year programme of improvements to the supporting infrastructure at the former airbase will kick off early next year, and include production offices, costume and make-up facilities, art department, and construction workshops.
A 'village' of units are also being made available for television and film related business to locate on the site. Already committed to the project are Independent Grip, Dave Price Rigging, Norfolk Film Transport and Midas Generators.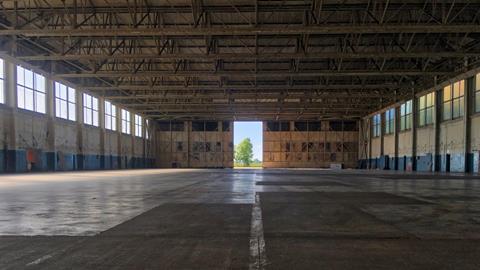 The Raynham Hangar site was acquired by a new private owner this year. The £5m investment includes the cost of acquiring the wider site.
Studio director Crispin Buxton said the aim was to create a sustainable and thriving production community in Norfolk, and that he was keen for the studios to tap into the booming high end television market as well as independent film. A pilot for a BBC entertainment show filmed at the studio earlier this year.
The existing 50,000 sq ft studio space served as the studio and production base for Joanna Hogg's film The Souvenir in 2017, and production of The Souvenir Part 2 was completed there this summer.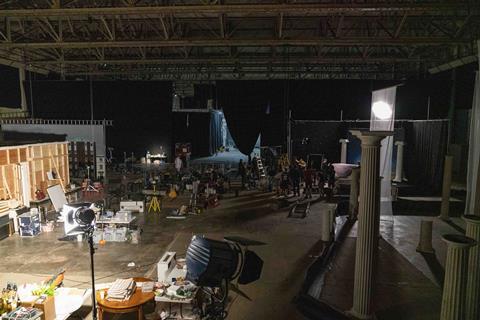 The main 45,000 sq ft hangar was used to build sets and also served as the main film school set for the film. Additional buildings on the base were used for other sets as well as a variety of other locations within 40 minutes of the base.
News of the investment in the Raynham Hangar studio comes at a time of huge demand for production spaces in the UK, driven by the high-end drama boom. Disney has taken a long term lease for most of Pinewood, while Netlfix has done the same at Shepperton. This week Sky announced it was to build a major new studio complex at Elstree.
"This is a very exciting addition to the UK Studio landscape at a time when UK studio space is at a premium. It is also hugely significant for the Production Sector as a whole in Norfolk and East Anglia," said Buxton. "The Studios, and production base/village offers a financially attractive and efficient production model as evidenced by the successful Souvenir."
Buxton has worked as a location manager in the film and television industry for 30 years.
His recent credits through his production services firm The Norfolk Film Company include Joanna Hogg's The Souvenir, Danny Boyle & Richard Curtis' Yesterday, Armando Iannucci's The Personal History of David Copperfield and BBC's 2018 Xmas ident Wonderland.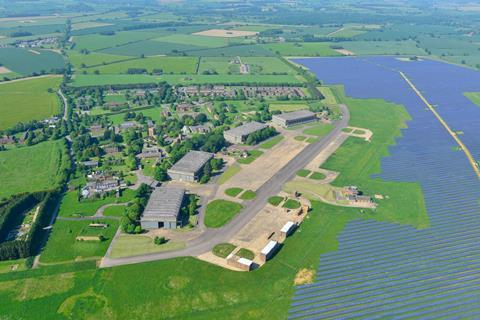 Raynham Hangar Studios is two and a half hours from London by car, and two hours by train from Kings Cross to Kings Lynn. Stansted Airport is ninety minutes away and Norwich airport one hour away.
The Souvenir producer Luke Schiller said: "Filming in a quiet studio surrounded by beautiful countryside was amazing. Great location possibilities and an ever growing pool of local crew & talent convinced us to shoot both parts of The Souvenir away from the hustle and bustle and expense of working in London."