Studio space will house 'a range of popular TV shows' and can accommodate 550 people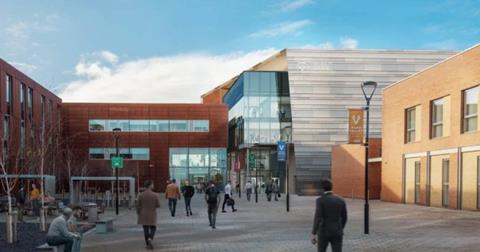 The University of Reading is to open a 4,591 sq m television studio next year, after receiving approval for the project from Wokingham Borough Council's Development Control Committee.
The TV studio is part of the university's proposal to create a global creative media and film hub in Reading – the Cine Valley development in Shinfield. Construction on the studio is likely to begin later this year. The aims is for the studio to be open by the end of 2022.
The university says the TV studio will host a range of popular TV shows and is being developed to accommodate the latest technology.
According to the BBC, it will have an audience capacity of up to 550 people and include a workshop space and a five-storey block for TV production galleries and dressing rooms.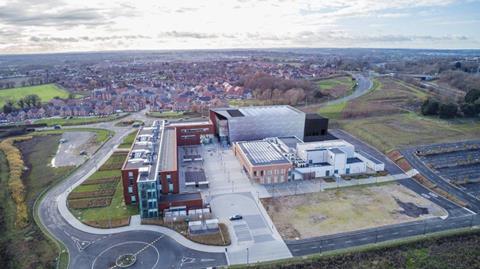 Darren Browne, commercial director of the University of Reading, said: "We are thrilled that the proposals have been approved by Wokingham Borough Council, the culmination of a great deal of detailed work by our team and our partners. It represents a great opportunity to further build on the growing film and TV ecosystem evolving through our Cine Valley vision, which will deliver significant investment and new jobs over the next few years. We look forward to working closely with the wider community as the studio plans are delivered over the coming year."
Professor John Gibbs, head of the School of Arts and Communication Design at the University of Reading, added: "The new TV studio will potentially create the opportunity for a range of work experience, placement and mentoring schemes for University of Reading students, and enable us to work with other local partners to develop opportunities for young people from a diverse range of backgrounds. These schemes could provide training and routes to careers in a variety of fields important to the growing creative media industry, which has been marked as of economic importance to the wider UK economy."