Dual site playout deal agreed, which will see new jobs created in the North West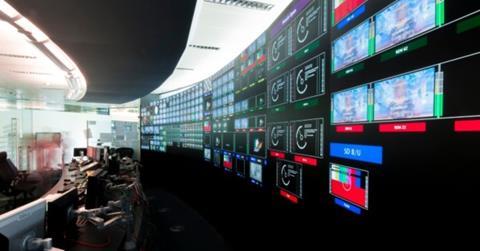 Red Bee Media is extending its relationship with Channel 4 to deliver dual site playout and access services for all the broadcaster's channels.
Playout services will be delivered from Red Bee's facilities in Broadcast Centre, London and Media City UK, Salford. Access Services will continue to be delivered from a number of locations across the UK.
As part of the dual site playout deal, Red Bee is creating a number of new roles in the North West, which fits with Channel 4's plan to move more of its workforce out of London and into the nations and regions.
Channel 4 will also make use of Red Bee's new cloud-based, software-defined playout platform, which enables rapid deployment of new TV services, allowing Channel 4 to quickly launch new channels and features.
"We are proud to have established a renewed confidence with Channel 4 for the years to come and we are looking forward with excitement to helping them transition to a software-only playout deployment," said Steve Nylund, CEO, Red Bee Media.
"Red Bee have been a key partner for many years and we are delighted to be renewing our Playout and Access Services relationship." says Orpheus Warr, CTO Channel 4 "The move to a flexible, resilient and fully virtualized dual-site playout solution clearly demonstrates Red Bee's commitment to delivering customer value and quality through service innovation."
The renewed relationship between Red Bee and Channel 4 includes multi-year contracts with delivery of playout, disaster recovery and access services (captioning, visual signing and audio description) for all six Channel 4 channels, including regional, platform and time-shifted versions, and Box Television.