The AI-driven system uses Speechmatics to automatically create live subtitles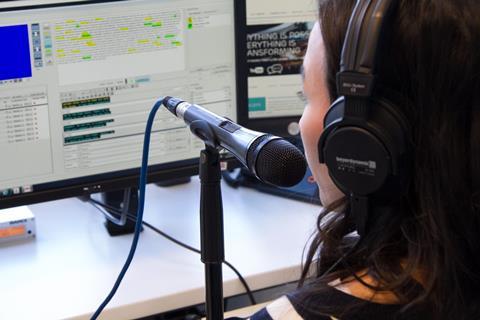 Red Bee Media has created a live automatic subtitling system that it says is 95% accurate. It uses Speechmatics automatic speech recognition (ASR) software and is aimed at making unregulated content including social media video clips accessible for the deaf and hard-of-hearing.
Text from Speechmatics, which Red Bee Media says is the "most accurate ASR technology on the market", is fed into Red Bee's Subito Live subtitling platform to create and format the subtitles in real-time.
"By introducing the element of ASR, Red Bee Media has been able to create a solution that makes the production of accurate subtitles more cost-efficient," says the company.
Regulated content – such as TV broadcasts – will continue to need subtitles created by a human, which typically provides 99% accuracy, but online content and social media content could benefit from live automatic subtitling.
Tom Wootton, product manager at Red Bee Media, said: "We are constantly on the lookout for ways to optimise and improve our processes. Our live automatic subtitling solution is an example of the ways in which we are innovating, and we can't wait to see what other exciting things will result from our partnership with Speechmatics."