The Rise Up UTC Mentoring Programme is aimed at young women aged 16 to 18 years, in partnership with University Technical Colleges.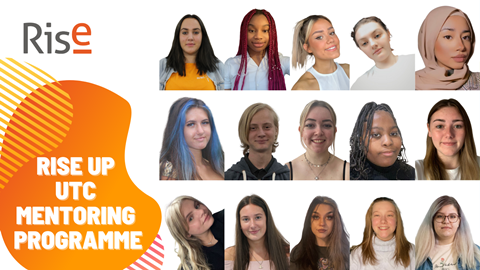 Rise, advocacy group for women in broadcast media, has launched the Rise Up UTC Mentoring Programme.
The first of its kind, the programme is aimed at women aged 16-18-years-old, in partnership with University Technical Colleges (UTCs).
Focusing on STEM subjects, Rise is partnering with five UTCs in England to support 23 women. The programme will run from February to November this year, providing a range of technical and support-orientated initiatives, including training programmes and industry networking with virtual and face-to-face mentoring.
All mentors will come from Rise's annual industry mentoring programme.
ITV, BT Sport, and the government have contributed funding, with the aim to encourage women into the broadcast media technology sector.
Managing director of Rise, Carrie Wooten, said: "We are excited to be partnering with University Technical Colleges as we embark on this new mentoring series, supporting young women as they take their next step towards building a career in the media technology sector. I would like to thank BT Sport and ITV for their incredible support and generosity which has enabled us to launch this new UTC mentoring scheme this year."
Head of engineering and innovation at BT Sport, Andy Beale, added: "The drive toward greater diversity and inclusion in our industry is a fundamental objective of BT Sport and is a key pillar of BT Sport United, our bid to use our reach to be advocates for positive social change, in sport and in society.
"Today's announcement builds on the successful launch of the BT Sport-backed Rise Up schools programme last year and we are proud to be working with Rise to extend the reach of this programme to inspire and educate girls in key stage 5 about opportunities in the broadcast industry."
Rob O'Brien, senior technical manager, international & labels, technology and platforms, ITV, said: "The programme supports ITV's on-going commitment to gender equality and we want ITV to represent all aspects of modern society both on screen and across our workforce. Inclusion is about working together to create an environment where everyone can thrive, where there are no barriers and everyone is valued for being their authentic, true and best self."