Feature films such as Paddington and The King's Speech, and series such as The Crown have been produced at the studio under Morris's leadership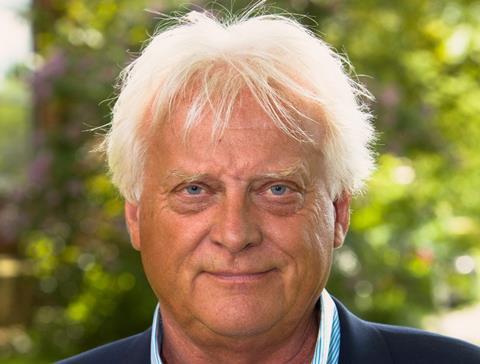 Roger Morris celebrated 12 years as managing director at Elstree Studios this week, and took the time to explain his time at the company to Broadcast.
Elstree Studios has seen its profitability grow by 350% since his arrival, increasing the funds it was able to give to its owner, Hertsmere Borough Council, which is particularly impressive given the precarious circumstances at the studio when Morris arrived.
"When I first came to the Studios, Elstree Studios was being considered by the council as a potential sale disposal," he admitted.
Thanks to the production of major films such as Paddington and The King's Speech, as well as shows such as The Crown and Big Brother being produced at the studio during his tenure, this has now completely turned around, with the council even persuaded to invest in two new stages for the studio due to its success.
Morris counts attracting these high-profile shows among his highlights from the past dozen years: "Highlights definitely include winning the contract for The Crown, which will have been with us for eight years when it finally finishes, and retaining Big Brother after it was cancelled by Channel 4 and moved to Channel 5 – it was at the studios for a further three years, making 16 years in all."
"There's also winning the contract with BBC StudioWorks, which has been a very successful formula, with shows such as Strictly, The Chase, Pointless, Celeb Juice, The Voice. And winning feature film productions such as The King's Speech, Sherlock Holmes Game of Shadows, The Danish Girl, Paddington, Jack the Giant Slayer, and other great films and shows."
He also oversaw the creation of a new studio complex in Borehamwood – Sky Studios Elstree. The £400 million development is due to open in 2022, and Morris says: "It's a fantastic new massive studio development just up the road from Elstree Studios. It's probably one of the most substantial film and TV industry developments in the last 20 years, and will provide jobs, income into the local and UK economy, and re-establish Elstree as one of the major TV and film areas."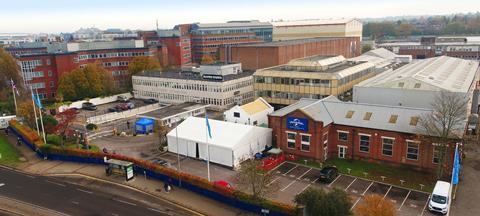 This has contributed to a major change in what Elstree has been able to offer since Morris started, which includes: "Two new stages that take us to nine in total; three proper TV stages; a relationship with Universal production services which gives us access to their superb LED lighting and grip services; and a fantastic backlot with environmentally friendly surface, bio generators, heat pumps that are being installed and green energy supplies."
Morris is also proud of his work giving back to the community by, "starting the Elstree Screen Arts Academy 8 years ago, which is a college for TV and film vocational education. It now has over 450 students, and graduates have gone on to work in the film and TV industry or on to creative colleges and universities."
Morris is chairman of the college, which was co-founded by the University of Hertfordshire.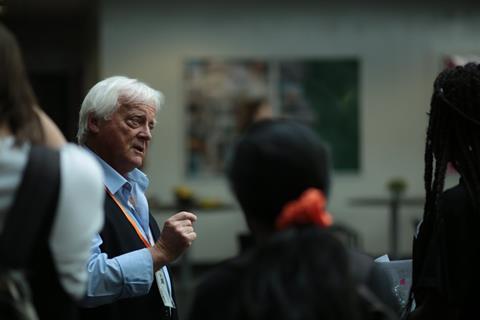 These accomplishments have been put in danger by the Covid-19 pandemic this year, but the studio has stayed remarkably resilient with 97% occupation and having stayed open throughout. Morris said: "We have survived Covid successfully so far, with healthy profits and a healthy staff. We will continue diligently into this next year without reducing the measures we have taken to make Elstree Studios a safe site to work in."
However, while the present is on everyone's minds, Morris and Elstree are still looking to the future: "The creative industries are a great success for the UK and we certainly need to cultivate this success for the future.
"We are always looking ahead monitoring the emerging competition. This will mean accessing the production technology changes and future impact, as well as looking at the changing client base.
"We'll also always remain supportive to the industries growth with training and education.
With no signs of slowing down, Morris seems to be planning for another 12 years at the helm, mentioning: "Just personally, I enjoy working in the film and TV industry and using my knowledge and experience to achieve great outcomes."