HHB Communications worked with Roundtable to install the new suite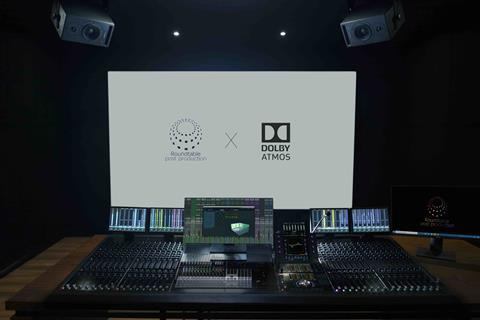 Roundtable Post has installed a Dolby Atmos suite after expanding into a new building near its Macklin Street facility.
In addition to installing the new suite, Roundtable also integrated Dante Audio over IP for the routing of audio throughout the building. This allows the team to work on Atmos mixes in-house and allow for more flexibility with audio projects such as mixing and VO recording.
Roundtable worked with HHB Communications and the post-production focused sales team at Scrub for the audio needs. In addition to supporting the upgrades, the HHB technical support team was also responsible for the speaker calibration in the Atmos suite.
The suite includes a 7.1.4 Dynaudio set-up with the Dolby Home Entertainment Rendering Mastering Unit (HE-RMU), a 32-fader Avid Pro Tools | S6 console, and MTRX for control room monitoring.
Roundtable also installed a 4k projection Baselight grading suite with Christie 4220 and 7.1 monitoring for theatrical screenings, UHD HDR Baselight Grading suite with Sony BVMx300 monitoring, and a 7.1 premix suite that includes a large voiceover booth two Flame and Avid onlines as well as 11 offlines.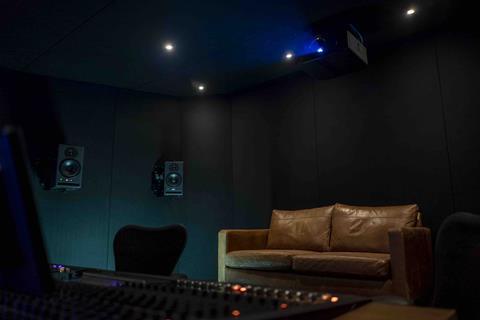 Each room utilises Dynaudio monitoring for tonal consistency throughout the finishing suites, and has the benefit of a comprehensive Dante network to allow for shared resources such as the VO booth.
Managing director of Roundtable, Ben Coulson, said: "We were interested in having the ability to be able to work on theatrical mixes in house. Previously we relied on hiring other theatres, this new space gave us the chance to build our own room from the ground up.
"The team at Scrub provided helpful support with choosing the right equipment for the room to support Dolby Atmos and the Dante Audio over IP integration."
HHB CTO John Johnson added: "This was our first time working with Roundtable Post and it was great to get to work with their team start to finish.
"From having them in to visit the demo room at Scrub all the way to the final speaker calibration of their suite. Roundtable has taken an already impressive facility and made it even more so."