The former Jigsaw24 and Avid exec will oversee the expansion of the company's European operations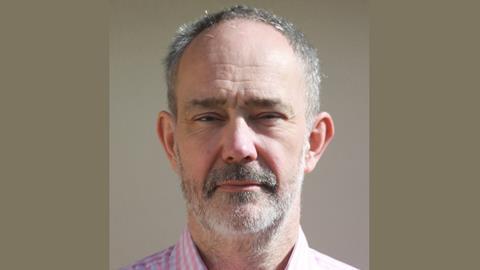 LucidLink has recruited Rupert Watson as director of EMEA alliances and channels. He joins from Jigsaw24 where he was sales director for media and enterprise. Prior to that, he was part of the team at Avid that led the change from analog to digital content creation. In 1997, he co-founded root6, which was acquired by Jigsaw24 in 2017.
In his new role at LucidLink, Watson will oversee the growth and expansion of European operations, as well as the accelerated adoption of LucidLink within the Media & Entertainment industry. He will remain based in the UK, while working for LucidLink, which has its HQ in Silicon Valley.
LucidLink describes its offer as a "cloud-native file service designed specifically for extensive data access over distance." On LinkedIn, Watson said: "I am joining LucidLink to lead a collaborative storage revolution that will transform the way we all store and work with content on the ground and in the cloud."
Peter Thompson, co-founder and CEO of LucidLink, said: "Rupert uniquely understands the challenges and changes confronting global content production. He clearly demonstrated this through his work with us as a reseller, solving real customer problems related to collaborating on media creation AV in real-time over the past two years. His expertise, credibility, and relationships are a huge asset as we continue to expand our presence across EMEA during a time when companies transition back to working both inside the office and remotely."
Watson added: "There is a tectonic shift occurring in media. Where and how content is being acquired, created, stored, and finished by local and remote teams has been revolutionised by cloud services. Traditional on-premise storage and file distribution doesn't offer the speed and flexibility required by modern content creators. LucidLink is leading the new production paradigm by taking complexity out of using the public cloud and streamlining workflow for modern content creatives."