The full range of Seagate products and services will be offered with Axle ai's media indexing, tagging, and search software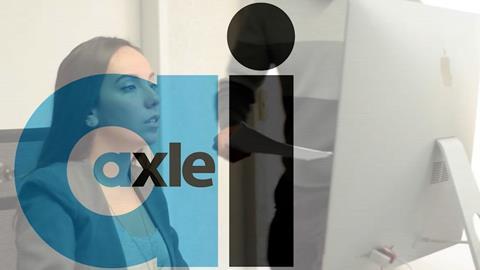 Seagate has joined forces with Axle ai to integrate AI tagging and searches with Seagate's Lyve storage platform.
Axle ai's browser-based front end will enable media teams to remotely search and manage their content from anywhere, across Seagate Lyve's on-prem removable media through to cloud storage.
Market intelligence firm IDC estimates there are around 400,000 video teams worldwide capturing, editing, and managing video content, with much of it becoming difficult to manage soon after capture. The research, commissioned by Seagate, reports two-thirds of data stored is not readily searchable or available for access after initial use.
To try to address this, a full range of Seagate products and services will now be offered by Axle ai along with its media indexing, tagging, and search software.
Each configuration includes Axle ai 2021, the company's browser-based remote media search software. Using this, media files can be tagged, catalogued and searched, with a range of AI-driven options available to automatically catalogue and discover specific visual and audio attributes within those files.
Audio tracks can be automatically transcribed to make them searchable; face recognition software with integrated training is included too; while additional plug-ins are available for object and logo recognition, and identification of sports highlights.
The software includes a range of plug-in panels for Adobe's Creative Cloud application suite software, including Adobe Premiere Pro, Adobe After Effects, Adobe Photoshop, Adobe Illustrator, and Adobe InDesign. These make it possible for creative teams to directly search, access, and download media files wherever they are located.
Sam Bogoch, CEO of Axle ai, said: "For years, creative teams have expressed the need for a simplified and cost-efficient way to store, search and manage their content. Legacy solutions for broadcasters have been expensive and complex, but these powerful Seagate-Axle ai bundles bring state-of-the-art AI and MAM (media asset management) capabilities to the widest possible range of creative teams. They work at nearly any scale, from terabytes of storage on set, to petabytes of storage in the cloud."
Jeff Fochtman, senior vice president of marketing at Seagate Technology, added: "Seagate's latest mass capacity storage solutions simplify how data is securely captured, aggregated, transported, and managed. Together, Axle ai and Seagate deliver even greater value by offering a set of scalable solutions that help media and entertainment professionals' access and use mass data at scale at the speed of their business."