The boom in film and television facilities is entering the final frontier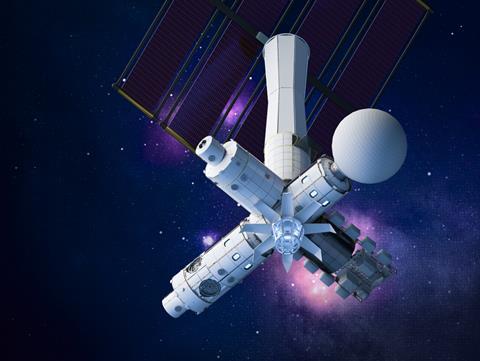 Space Entertainment Enterprises has announced that it is to build a film and TV studio in space, named SEE-1.
The UK-based company is planning to build the world's first content and entertainment studios and multi-purpose arena as part of the Axiom Station.
Axiom Space is building the first commercial space station, attached to the International Space Station, which aims to separate from the ISS in 2028. The studio will take up roughly 1/5 of the completed Axiom Station, and aims to be ready for use from 2024.
SEE is co-founded by Elena and Dmitry Lesnevsky and producing the first ever Hollywood motion picture filmed in outer space - which is slated to star Tom Cruise. It aims to provide venue and production infrastructure for hosting and filming third-party content and events, as well as its own productions, through the studio.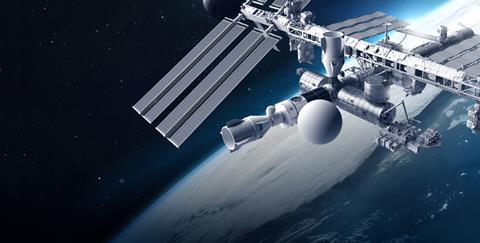 According to SEE, the module will allow artists, producers, and creatives to develop, produce, record, and live stream content which maximizes the Space Station's low-orbit micro-gravity environment, including films, television, music and sports events. Costs are unclear, and it will have to compete with current techniques for approximating these conditions in film and TV - which have been used successfully in many productions.
Partners, consultants and advisors of the company include senior media industry figures such as the former senior vice president of sports and pay per view at HBO, the former CEO of Endemol Shine UK, and the former vice president of technology at Viacom, alongside NYC-based investment bank GH Partners. It is currently in talks over the project and further fundraising with investors and commercial partners.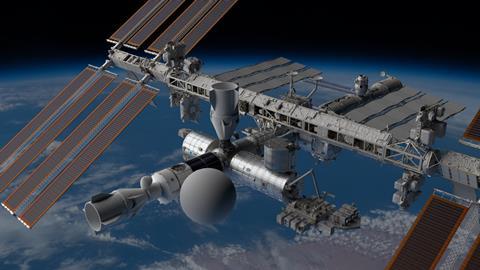 Dmitry and Elena Lesnevsky claim the studio, "will provide a unique, and accessible home for boundless entertainment possibilities in a venue packed with innovative infrastructure which will unleash a new world of creativity. With worldwide leader Axiom Space building this cutting-edge, revolutionary facility, SEE-1 will provide not only the first, but also the supreme quality space structure enabling the expansion of the two trillion-dollar global entertainment industry into low-Earth orbit."
Axiom chief engineer Dr. Michael Baine revealed on the specifics: "The inflatable module design provides for around six meters diameter of unobstructed pressurized volume, which can be adapted to a range of activities – including an onboard state-of-the-art media production capability that will capture and convey the experience of weightlessness with breathtaking impact."