In-house production wing creates what it says is a "completely safe content production environment that supports remote working, cloud technology and flexible scaling."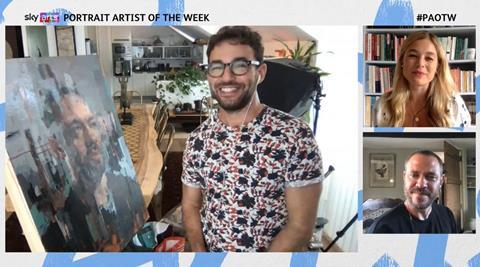 Sky's in-house production unit, Sky Production Services, has designed and rolled out a Virtual Production Suite (Sky VPS) it describes as a "completely safe content production environment that supports remote working, cloud technology and flexible scaling."
Sky VPS was created by Sky's technical operations team, combining various technologies and areas that have been adapted, modified, and built from scratch.
Originating shortly into lockdown, and having undergone numerous iterations since then, Sky VPS has, says Sky, "transformed into a scalable, virtualised platform, covering not only live production such as gallery box, graphics, social media, and contribution platforms but also editing, audio and web clipping solutions, all hosted securely in a virtual private cloud."
Sky VPS is operational using laptops, tablets, and mobile phones, and doesn't require any equipment to be sent out.
So far it's been used on a total of 35 productions, including The Football Show, The Boxing Show, Brassic and Portrait Artist Of The Week.
Tech Spec
Sky VPS features a live production suite with 10 virtual control rooms linked to Sky's MCR and integrated into Sky's MAM, and a cloud master control with NDI routing, contribution and delivery, multi-viewers, switching, and various product integrations. Plus, 48 virtualised workstations and 48 direct to workstation connections for remote editing, and simultaneous live programming and live clipping distribution directly to social media platforms.
Sky Production Services plans to continue using Sky VPS post-Covid-19.
Sky Production Services director of operations, James Clement, said: "The platform gives our teams the ability to continue working safely with innovative tech and the results have been super impressive."
Sky Production Services studio manager, Ben Burdon, adds: "The accessibility of VPS will allow us to be inclusive of the widest possible group of creatives and technicians, enabling us to join together to make great content again wherever we are located and with whatever technology we have to hand."