Camera refresh 'future-proofs' ITV Studios' iconic production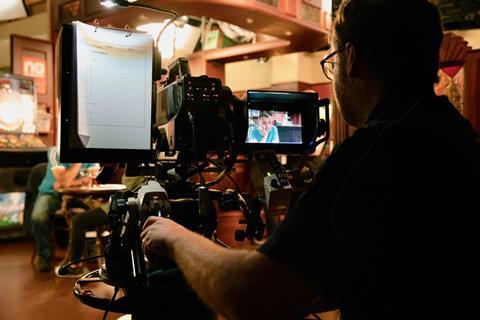 ITV Studios has invested in 21 x Sony HDC-3500 system cameras for Coronation Street, as part of a camera refresh to 'future-proof' production.
The HDC-3500 was launched at last year's IBC and can shoot in 4K/HD/HDR and has what Sony says is the world's first 2/3-inch 4K CMOS sensor with global shutter technology.
The cameras were supplied to ITV Studios by Top-Teks.
Gary Westmoreland, director of technical operations, ITV Studios North, said: "After a number of on-set testing days, all of our expectations were met especially regarding the look and feel of the cameras. We were particularly impressed by the HDC-3500's 'Viewfinder Detail' function, helping our camera operators to quickly and precisely focus in any shooting situation while on-set. All 21 HDC-3500 system cameras are enabling us to deliver the narrative of Coronation Street in life-like detail to viewers at home."
Norbert Paquet, head of product management at Sony Professional Solutions Europe, adds: "Investing in the HDC-3500 will not only accelerate ITV Studios' ability to deliver high-profile productions like Coronation Street in incredible colour, contrast and detail, but open the opportunity for more 4K, UHD and HDR live productions in the future."