Firmware upgrades enhance the functionality and useability of both models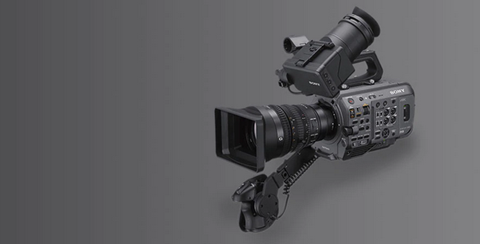 Sony has unveiled firmware upgrades for its Venice and FX9 (pictured above) cameras, to enhance usability. The Version 6.0 Venice upgrades provide more monitoring options and high frame rates, while the FX9 expansions improve its recording capabilities.
Venice users can now create Advanced Rendering Transform (.art) files in Sony RAW Viewer software and import them to the camera to improve monitoring picture quality.
Furthermore, Sony is collaborating with Technicolor to create a new 'look library' for the Venice, which will be available online.
Venice Version 6.0 features also include:
Expansion of high frame rate capabilities – up to 72fps at 5.7K 16:9 and 110fps 3.8K 16:9
Improved 3D LUT monitoring – 3D LUT look can be fed to camera viewfinder
Gyro information in metadata – camera's tilt and roll data can be referenced by VFX teams
The FX9 upgrades - Version 2.0 of the FX9 firmware – supports 4K 60p/50p recording and also enables output of a 4K 16-bit RAW signal to an external recorder (with the optional XDCA-FX9 accessory).
The firmware will also expand the camera's operability with Eye AF technology and touch screen operation for focus control and menu setting on the viewfinder:
FX9 Version 2.0 features also include:
180 fps full-frame HD recording
4K (4096×2160) DCI recording
Ability to load user 3D LUTs
HDR shooting function recorded in Hybrid Log Gamma
Claus Pfeifer, head of connected content acquisition, Sony Professional Solutions Europe, said: "Sony is committed to empowering filmmakers to fulfill their artistic vision with cameras developed by and for cinematographers. Shooting capability and efficient workflow are key factors in the selection of camera. We listen to our customers and continue to enhance the functionality of Venice and FX9 cameras to better meet their visual storytelling needs."
Version 6.0 of Venice firmware will be released in November 2020, while Version 2.0 of FX9 firmware is planned for October 2020.