Covent Garden-based post house looks to future proof facility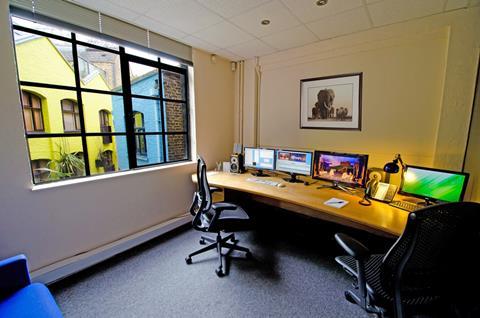 Storm Post Production has upgraded to Avid Nexis | Pro and MediaCentral | Editorial Management, and has invested in kit that allows it to handle higher-resolution and HDR media.
Avid MediaCentral | Editorial Management means that Storm clients can now remotely access and edit rushes within the Nexis storage via a standard internet browser.
Storm says it has already provided editors and production teams with greater workflow integration and flexibility, notably being able to access and edit media remotely outside of the facility.
Storm's new Avid system has been installed and configured by Altered Images.
Storm also recently invested in new EIZO ColorEdge PROMINENCE (CG3145) HDR reference monitors for accurate grade and measurement of HDR content.
A finalist for Best Post-Production House at this year's Screen Awards, Storm specialises in factual documentaries and entertainment programmes.
The post house has three picture finishing suites and two audio studios fitted with 5.1 surround sound capabilities, plus 12 offline HD edit suites and dedicated QC suites.
"Our latest Nexis and Editorial Management upgrade has really helped us streamline several processes and provide our customers with powerful tools to help satisfy their requirements and deliver content of a high-standard," said Storm's commercial director Jay Makwana.