The University of Portsmouth win best video for one of its live productions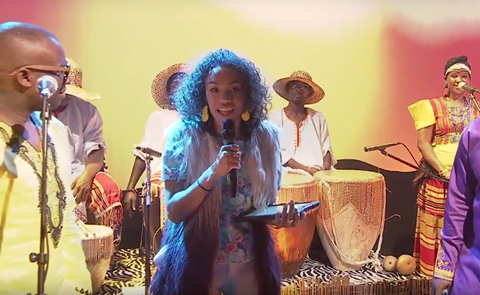 The winners of the first NewTek UK Education Awards, recognising the creativity of students and staff at UK educational institutions, have been announced.
Each project had to have been created using NewTek technology. A live production called The Mary Rose Live: Human Endeavours (see below), which was created by BSc (Hons) Television and Broadcasting students at University of Portsmouth, won in two of the categories.
The course leader Charlie Watts, also picked up the tutor of the year prize.
The Best Video 2018 award will be presented at BVE and the winner will also receive two days of on-site training and demos of NewTek products.
Chris Waddington, senior director of sales for NewTek, said: "The judges and I were impressed with the incredible original content we saw being created in the education sector."
Watts added: "There are many companies that offer awards for particular types of films, but we have often found that the types of live TV shows our students produce is not necessarily in any particular award category, so we jumped at the opportunity to enter. I'm delighted the Mary Rose programme has been selected because it represents the absolute pinnacle of what students can achieve."
The winners are:
Best Video 2018
The Mary Rose Live: Human Endeavours by BSc (Hons) Television and Broadcasting students at University of Portsmouth
Best E-Learning UK Content
Good 2 Learn: Fractions ESTV by Creative Media Production students at Grimsby Institute
Best Existing UK Content
Ganda-boys: Live from Middlesex University by TV-Studios Television Production at Middlesex University (pictured above)
UK Tutor of the Year
Charlie Watts, BSc (Hons) Television and Broadcasting course leader at University of Portsmouth
Best New UK Content
The Mary Rose Live: Human Endeavours by BSc (Hons) Television and Broadcasting students at University of Portsmouth