New TV and features studio planned for East Anglia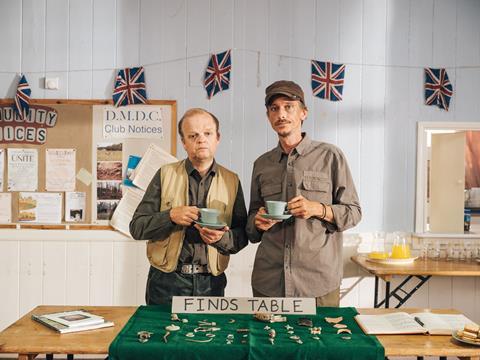 Bentwaters Parks in Suffolk has been granted planning permission to build a new 34,000 sq ft sound stage as part of a multimillion-pound redevelopment.
The former military airbase is already used as a location for film and TV production, but the erection of a large-scale sound stage, with a potential ceiling height of 60 feet, will help it to attract major feature films and high-end TV dramas to East Anglia.
The 12-acre redevelopment also includes conversion of some current buildings and the construction of a studio backlot.
The proposal was referred to Suffolk Coastal District Council following an objection by a local parish council that was concerned about increased traffic through the neighbouring village of Eyke.
Following a consultation, councillors noted but ultimately rejected those claims, agreeing that the development would boost the local economy.
The council's verdict read: "The proposed development will provide an interesting employment addition to the existing mix of business uses located at Bentwaters Parks. This use could also encourage the development of other creative industries in the locality, which would in turn further support the local economy."
A spokesperson for Screen Suffolk, the film office for Suffolk, said that once the studio is built: "We should see a steep upturn in the amount of filming that comes to the county and we'll be working closely with Bentwaters Parks as their vision is realised."
Creative sector boost Screen Suffolk also noted that the studio will provide a boost for the East Anglia Creative Cluster, part of Suffolk Coastal District Council's long-term strategy for the creative sector.
Sarah Brown, a director of Bentwaters Parks, told Broadcast it is still at the very early stages in the process and decisions are yet to be made about potential contractors, funding and timeframes.
Family-owned Bentwaters Parks covers 2,500 acres of land near to the village of Rendlesham, east of Ipswich. It currently houses various former military buildings and an aeroplane runway plus offices, workshops and storage.
Channel X's Detectorists for BBC4 (pictured above), ITV crime drama Fearless, BBC Studios' Top Gear and Amazon's The Grand Tour have all used the site for filming.
Bentwaters Parks, previously RAF Bentwaters, was a used by the RAF during World War II and the US Air Force from 1951 until 1993.