Based in Waltham Cross, it will have 21 sound stages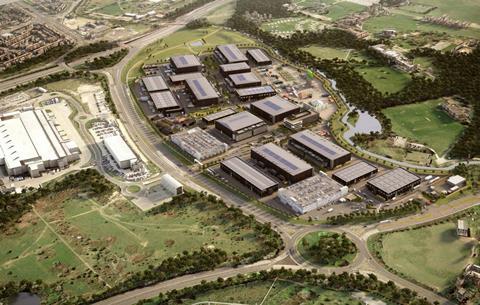 Sunset Studios has submitted its planning application for a £700 million studio in Waltham Cross, Hertfordshire.
US investment firms Blackstone and Hudson Pacific Properties announced the expansion of the Hollywood company to London - which, if approved, will be its first facility outside the US.
The planning application details that the studio will have over 120,000 sq ft in floorspace and associated production space, including 21 sound stages, seven production offices, nine workshops, a head house with post-production spaces, and amenities such as a nursery, gym, and a commissary. This includes the restoration of Theobalds Park Farm, which is currently located on the site.
It aims to create 4,800 jobs by 2026, and put £360m into the UK economy annually when operational. The studio will be able to host four major productions at the same time, and Sunset Studios has released a number of images showing how the final development will look - which you can see below.
Blackstone and Hudson Pacific bought the site for £120 million last summer, and the government has annnounced its support for the plan.