Blue Spill provided post production for Motto Pictures doc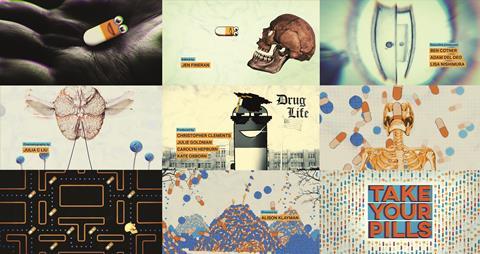 POST: BLUE SPILL
Blue Spill spent four months working on this Netflix feature doc, produced by Motto Pictures, with a team of five designers delivering more than 70 sequences.
"Our key creative challenge was finding an aesthetic for the film that would work cohesively with the science explainers," says design director Allison Brownmoore.
"We wanted to explore an approach to the science sequences that was creative and conceptual, without compromising on the key information to be communicated. So we developed an aesthetic driven by real objects, where chemical compounds were nuts and bolts, and brains nourished by pills were given wings to fly."
The spec for Netflix was 4K HDR, and Blue Spill used a workflow combining Abobe After Effects and Autodesk Flame to achieve the desired results. Shots were designed and animated in After Effects then brought into Flame for the edit and final look.
"We could then prioritise workflow efficiency, dividing text for infographics into separate passes, which was advantageous for those inevitable text changes down the line," says Brownmoore.