Post house invests in private and hybrid-cloud storage for its growing library of content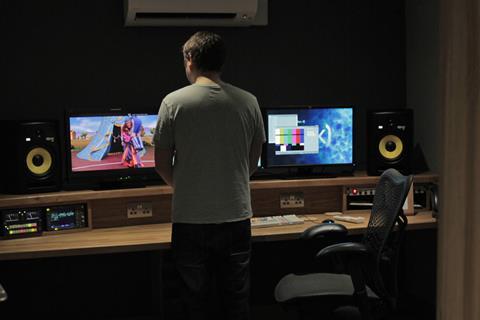 London post house The Ark has boosted its storage capacity with 1PB of storage from UK based software company Object Matrix.
MatrixStore, the media-focused private and hybrid-cloud platform from Object Matrix, has been implemented to help manage The Ark's growing library of content.
The Ark specialises in servicing the delivery requirements of leading content owners and distributors, offering quality control, film transfers, restoration, remastering as well as editing (edit room pictured above) and audio facilities.
The Ark's Dan Martin, commented: "With a huge amount of content being housed in our storage system, we were looking for a cost-efficient way to do this whilst keeping the high level of functionality, security and elasticity of object storage."