With the British public voting to leave the European Union, Broadcast TECH asks five industry experts to predict what a post-Brexit future might hold for the UK production sector. While opinions differ, it's an overwhelmingly negative picture
NIALL DUFFY
Chief marketing officer
VIRTUAL AI
The most likely impact of a 'hard Brexit' will be a further decline in sterling and an initial period of economic shock that may dampen demand for the domestic film and TV sector, in addition to restrictions on immigration.
So, the potential negatives are well documented: a reduction in the supply of skilled personnel from the EU and a reduction in domestic budgets from a possible recession.
The big question concerns tax breaks. Generous tax breaks may not survive in a climate where people will want to see money going to the health service or shoring up jobs in manufacturing.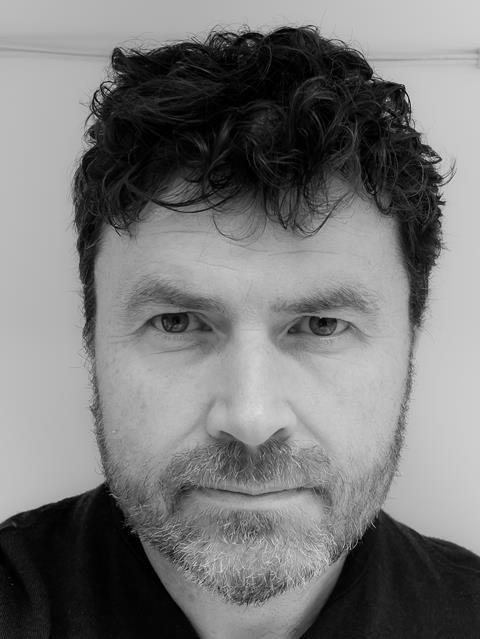 If that happens, Brexit will significantly slow and even regress the recent growth. If not, and tax benefits are expanded to drive further inward investment, then demand may grow in the short term. In this case, the challenge will be in securing the talent to meet that demand.
Many shows, including Game Of Thrones, receive funding from European bodies. It's possible the UK may be able to negotiate access to European media initiatives as it may be seen as an easy political win on all sides. But it's more likely that Brexit will fracture the UK's position and relationships within the European film production and distribution business.
International businesses follow the money, and if the money goes away, they look elsewhere. For domestic production, film financing and distribution is a precarious business and Brexit will make what is a difficult set of often fragile arrangements more difficult to manage.
Some have argued that Brexit should not allow the UK to become a low-cost, low-tax economy on the edge of Europe, but we will not remain competitive with the EU or elsewhere if we are a high-cost, hightax economy.
As such, Brexit will sharpen the focus on using cost-reduction technology, with more automation, greater use of cloud services and more innovative use of consumer and prosumer technology.
Many roles in the UK would not be categorised as 'high skilled' by official rules, even when they fill critical roles here – just think of versioning – and immigration restrictions will make it harder for those roles to remain.
The real danger, and the key industrial policy issue, is that we lose skilled staff in high-value post-production and technology areas. It is not hard to see places like Ireland and Canada actively incentivising skilled staff to move.
MARK HARRISON
Managing director
DPP
There have been various reports recently on the potential opportunities and challenges of Brexit for the UK's £6bn media industry. There are four main opportunities.
First, the devaluation of sterling would help exports, including services such as post-production and animation. Second, there could be benefits from new markets arising from new non-EU trade deals. Third, freedom from EU legislation – on data and copyright, for example – could remove some constraints; similarly, there could be benefits from being released from EU state aid rules. Fourth, the UK government might make some specific interventions to benefit media.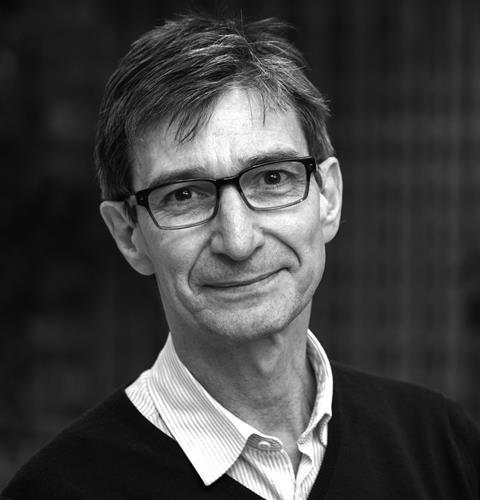 Equally, reports cite four overarching challenges. First, the loss of freedom of movement, and thereby a loss of talent. Second, the loss of the Country of Origin principle of the European Audio Visual Media Services Directive (AVMSD) could mean the loss of a thousand or so European channels currently broadcast from the UK, along with their associated services.
Third, there's the loss of access to finance – whether directly into content from funding initiatives such as Creative Europe or, more broadly, into areas such as technology investment. Finally, there could be an erosion of the UK skills base from the loss of European funding for training.
It would appear the best case would be for the UK government to negotiate continued membership of the AVMSD and Creative Europe, while agreeing to the free movement of labour. You can insert a crying-with-laughter emoji for the likelihood of that.
So, how worried should we be? Does the global nature of both content creation and technology mitigate all the supposed specific impacts? Or is it actually specific human, collaborative relationships that are most under threat?
One thing is for sure: in the time it takes for Brexit to happen, the ever-changing media market will have taken another couple of turns, and Brexit might be small fry by comparison.
NEIL HATTON
Chief executive
UK SCREEN ALLIANCE
The UK's film and TV industries have been on a roll recently, with record levels of production, driven by a combination of the film and high-end TV tax reliefs and a weak pound. On the eve of the Brexit vote, a pound was worth a dollar and a half.
Now it's $1.30, so US clients get a lot more bang for their buck. However, exchange rates are volatile, so we shouldn't rely on them to drive projects to the UK.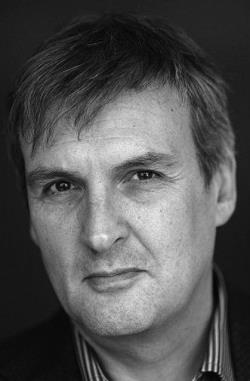 While the tax breaks attract strong inward investment, it's our talented crews and the undoubted strength of our studio, post and VFX infrastructure that encourages producers to come back for more. These clients are primarily from the US, so Brexit shouldn't inhibit this business directly.
UK independent film and TV projects that rely on European co-funding are a worry, though. If they struggle to get greenlit following Brexit, the facilities in their supply chain will also suffer.
The most serious issue for VFX and animation is the ending of the free movement of labour. The government has commissioned the Migration Advisory Committee to report on the Brexit impact on the UK labour market and how our immigration system should be aligned with a modern industrial strategy.
UK Screen will be responding to this consultation on behalf of our member companies, which have significant numbers of international employees.
The government is looking to all industries to build a skilled home-grown workforce and VFX and animation's commitment to this is strong, with industry involvement in higher education, further education and apprenticeships. Our skills pipeline is starting to deliver but these new recruits will take time to gain experience.
The VFX and animation sectors produce the world's best output for film and high-end TV, so we need the most skilled and creative talent, regardless of where it comes from, to compete with Vancouver, Montreal and Hollywood.
A few key hires from the global pool of elite artists can secure UK companies many millions of dollars worth of work. We must have an affordable and efficient visa system for all overseas talent, not just from the EU, that supports growth, enterprise and creativity rather than penalises it. If the cost of employing international talent in the UK rises, it will surely drive jobs overseas, with Canada the biggest beneficiary.
PHIL DOBREE
Chief executive
JELLYFISH PICTURES
The VFX, animation and film sector is labour intensive and the UK is a global leader because we have had access to the best European talent. The industry has been able to thrive because of this.
The danger is that as soon as we stop being able to employ the best, we will not be able to compete, and these contracts will be lost to cities and regions that do have access to the talent elsewhere in the EU.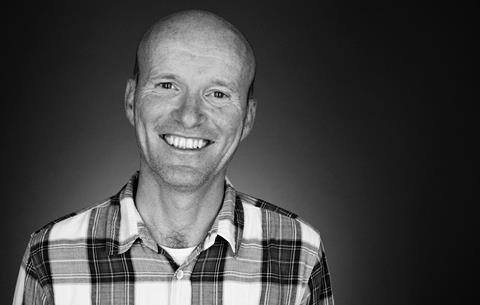 At Jellyfish, we have already seen the effects of Brexit, with people from the EU reluctant to commit to the UK because of the uncertainty surrounding the future direction Brexit will take. We are the best in the world because we've been able to attract global talent and the rich mix of techniques, skills, culture and experiences this brings.
For this reason, the gap will not be plugged by reskilling or educating within the UK – this is simply fantasy. Of the 200 people Jellyfish employs in London, more than 40% are from outside the UK, with 30% from the EU.
This is typical of both the VFX and animation sectors. As a result, London thrives as a global powerhouse in VFX, and now animation. The concern is that Hollywood will start to look elsewhere to make big VFX movies like Star Wars or Harry Potter.
Jellyfish has worked hard over the past few years through its sister company RenderWise to help combat the effects of Brexit with cloud technology. This technology gives us the ability to easily set up satellite offices anywhere in the world, with virtual machines and render hardware all being operated in the cloud, linking back to a central location in London.
This means a pop-up studio can quickly be set up where the talent and crew are more easily accessible. This will threaten the ability of London and the UK to keep its industry thriving and foreign cities will benefit. The UK will naturally lose talent to other EU and competitor regions if it proves difficult to get work in the UK.
PHIL EADE
Product evangelist
OOYALA
It is hard to accurately predict the impact of Brexit on the UK's multibillion-pound media production market and creative industry, especially with wider uncertainty about the type of Brexit we will have and whether the media production sector will be a priority.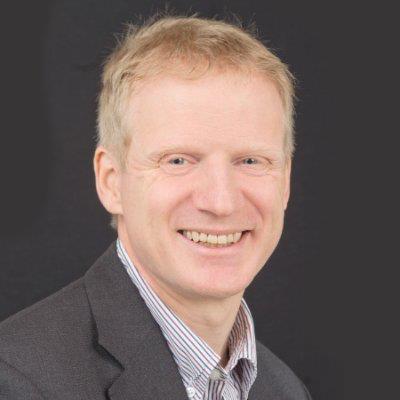 It seems likely that UK film production companies that work in co-production with EU countries will face significant difficulties in financing and distributing their productions post-Brexit. Media creative services could move to other countries, and we risk losing the creative edge that makes us so unique as an industry.
It is also clear that technology will not just be important but mandatory in helping companies prepare for the opportunities and risks a post-Brexit environment may present.
Automated workflows, cloud operations and agile solutions are an ever more urgent investment now for UK media production companies to survive and even flourish in the post-Brexit world, and overcome creative and commercial challenges.
Broadcast TECH Sept/Oct
1

2

3

4

Currently reading

Ask the Experts: The Brexit Effect on UK production

5