Founder Nicky Sargent says the post house is looking ahead to the next 20 years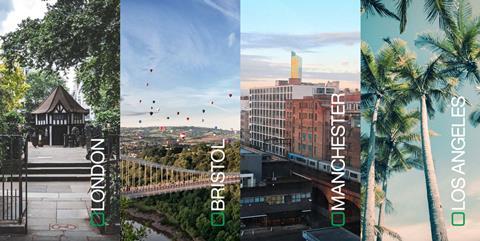 Leading UK post house The Farm is looking for a new backer to replace its largest shareholder, WPP.
WPP owns a 75% stake in The Farm, with the remaining 25% owned by its two founders, Nicky Sargent and Vikki Dunn.
The Farm says it is leading the move to replace WPP as its principal shareholder.
In an email to his 400 staff this morning, The Farm chief executive David Klafkowski said the company's 20th birthday was the trigger to do this.
"Reflecting on the opportunities in the booming world of content, we want to make sure that the main shareholder shares our desires for growth in the future," he wrote.
"WPP has been a great sleeping partner,. However, The Farm will not lose any financial benefits should the relationship change."
Founder Nicky Sargent told Broadcast that the company has had its biggest year ever, turning over in excess of £30m. "Business is booming," she said, citing the growing demand for content.
The decision to seek a new shareholder is about looking forward to the next 20 years, she said, adding that she wants The Farm to be in the "right home" where a new shareholder "can invest and back us".
It is understood that WPP is a silent partner in the post house, and does not invest significantly in the business.
Sargent said that The Farm, rather than WPP, had hired Cavendish Corporate Finance to handle the sale, which she described as a small, specific process.
"The Farm's management is seeking the best shareholder for the next 20 years, in a very targeted approach to a very small number of preferred financial investors," she said.
"This process has been lead by The Farm's management and not by WPP. We have always had an excellent relationship with WPP but now have exciting, international plans for The Farm and need to find the best partner."
She said that the new shareholder is unlikely to be another post production company.
Klafkowski's email to staff added: "On a day to day basis, any such change would not affect anyone. We are excited about the next 20 years and have been working to ensure that The Farm is in the right hands."
With bases in London, Manchester, Bristol and Los Angeles, The Farm's recent projects include BBC2's Gun No.6, Channel 4's The Interrogation of Tony Martin and BBC2's School.