The post-production house has expanded and upgraded its finishing services to cater for a growing demand from drama producers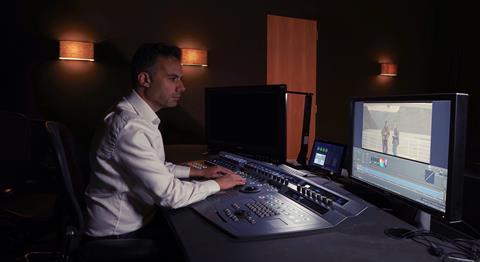 The Look has added an 8K-capable Grass Valley Rio grading and finishing system as part of a facility-wide upgrade to gear up for an influx of drama work and productions posting in 4K and even 8K.
Additional updates at The Look include the storage for its finishing systems being upgraded to SSDs to enable 4K playback across all its systems simultaneously. The post-production house now has five Rio 4K and one Rio 8K systems, all connected to a single pool of SSD storage.
It's also doubling its Elements media storage to half a Petabyte, to cope with multiple 4K streams for master deliverables, as well as reviews in High Dynamic Range (HDR) and SDR.
On top of this, the company has purchased a 4K Streambox to offer live grading to anywhere in the world. It's also launched the 'MyLook' site which makes it possible for clients to review their project's live progress with bookings, current spend, disk usage and video clip reviews.
The Look has invested around £300k to enable these changes, which owner and colourist Thomas Urbye (pictured above) says make it possible to "handle more major dramas going through the facility in 2019 and 2020."
He adds: "We've experienced a huge demand for our services over the last 12 months and these upgrades are the culmination of months of R&D by ourselves, our developers, and our technology partners."