Appointment comes after OB outfit wins new projects including SailGP, Formula E and BBC Tennis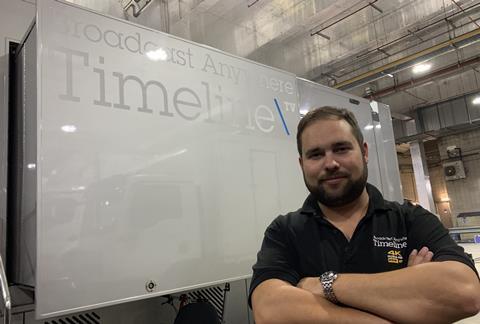 Timeline Television has hired James Poole as outside broadcast unit manager.
Timeline said his appointment was one of several new hires following the win of new projects including SailGP, Formula E, BBC Tennis, Athletics and a number of football contracts.
Poole has over a decade of experience planning and delivering Outside Broadcast and Flyaway productions for TV, live events, cinema and streaming.
His credits include the recent FIFA Women's World Cup for BBC Sport, Amazon Prime's live tennis coverage, cinema broadcasts of ballet, opera and theatre as well as large brand events such as Tango League Football for Adidas, which was broadcast live from a barge on the River Thames at Tower Bridge.
Timeline CEO Daniel McDonnell said: "James brings with him some great experience and established contacts in the industry and we're delighted for him to be joining us at Timeline in this exciting period of growth."