ZAHALEG's patented innovative solution helps every enthusiast, professional operator, or photographer by providing comfort and efficiency, especially when working in a dynamic environment
A patented innovative solution enables everyone to become a professional cameraman or photographer. The technology of ZAHALEG eliminates the disadvantages of conventional tripods by reducing the number of manipulations for deploying the device before shooting. There is no need to manually adjust multiple brakes on each leg or to level the head every time you change your position or foreshortening.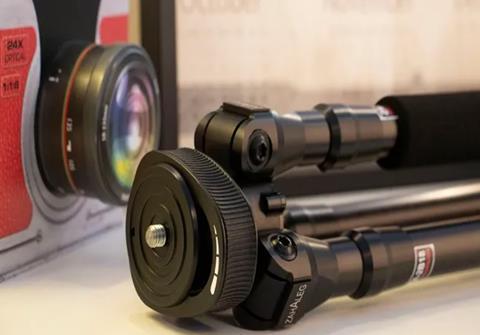 "We created ZAHALEG to be of great help for every camera operator and photographer. It is easy to use - you can adjust and deploy ZAHALEG in 3 seconds - with a single rotation of the handle at the top of the device. Untwist and lift - ZAHALEG automatically places itself. This is thanks to the tripod's adaptive design and central locking system", explains Stoyko Zahariev, CEO of ZAHALEG EOOD, inventor of the patented technology, and an experienced professional camera operator.
ZAHALEG tripod legs are made of high-quality materials, aluminum alloys, and engineering plastics. Every device weighs just 3.1 kg and its payload capacity is 10 kg. It has an ⅜'' universal screw thread - to mount a photo or video head of your choice.
All the legs of ZAHALEG can be deployed and adjusted at the same time no matter the surface and camera angle. Each leg has 2 sections and can easily go from its minimum height of 83 cm to its maximum height of 153 cm.
ZAHALEG enables workflow while ensuring reliability, convenience, and efficiency in a dynamic environment.
About ZAHALEG EOOD
ZAHALEG Tripod Legs empower every person not to miss the perfect shot - no multiple adjustment buckles, no additional head leveling. The company is focused on the development and establishment of this patented and innovative technology.