Renowned music producer has set up in the North to focus on film, TV, and radio projects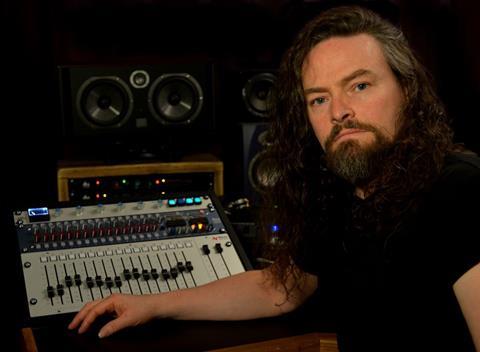 Composer and producer Steve Kilpatrick has opened a new studio in Manchester.
Kilpatrick has created music that has been played globally on the likes of the BBC, Channel 4, ITV, MTV, and VH-1, as well as compositions for the Resident Evil 6 and Raccoon City trailers. He was also involved with award-winning BBC Radio 4 dramas Amazing Grace and Cottonopolis, and composed pieces for the feature film A Coven of Evil.
He releases music via Soundfackery Productions, and the Manchester studio is built around the AMSNeve 8816 16-channel mixer, as well as a Neve 8804 fader pack.
Speaking on his creative process, the composer said: "I mix every project through the 8816 and 8804 in a hybrid style, to add some of that analogue vibe. Sometimes the effect is subtle, and other times I push the unit as hard as it can take to get the tracks really bouncing. If you push really hard, things can get a little crunchy, in the nicest way possible."
"Finally, I'll throw a G Series-style bus compressor and Pultec-style dual mono EQ in the insert, with just a touch of the 8816's stereo widener."