Tank Factory Studios will offer four studios ranging from 3,000 to 5,500 square feet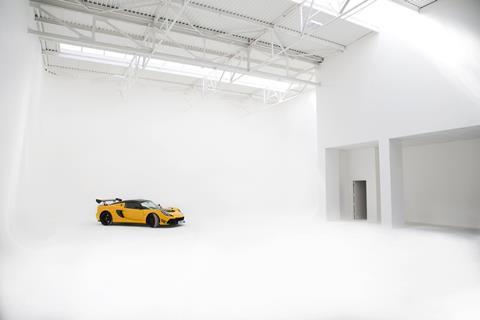 A TV studio complex is set to open in West London, on the site of a former military tank factory near Acton Central and Shepherd's Bush.
The 45,000 square foot building houses four studios ranging from 3,000 to 5,500 square feet (Studio 1 is pictured above).
Any of the four studios can handle TV production, with a ceiling height of 8.8m (29-feet). Motorised grids will be available in the two larger studios with fixed grids installed in the two smaller spaces.
There are also production offices, green rooms, hair and make-up, dressing rooms, scene storage, a woodworking facility, restaurant and a bar within the complex.
The TV production facilities within the studio complex are being provided by Prolink, which already operates studios in Clapham and where Saturday Kitchen is produced.
The studios – called Tank Factory Studios – will open at the end of November. The restaurant and bar area will be launched in the lead up to Christmas.
Studio co-founder David Hardwick said: "We expect to see TV, photography and commercials clients passing through the spaces. Covid has clearly been central in our thoughts during the last six months of the build [and we've installed] Covid purifying air conditioning system throughout the complex.
"We've seen several potential projects where live events are moving to the virtual world, which is something we can very capably facilitate using our studio spaces, industrial-strength internet connectivity and the multi-camera facilities offered by our partner ProlinkTV."
Prolink director Andrew Dugard added: "West London has always been a favoured location for TV production and we're looking forward to bringing our range of technical facilities to existing and new clients alike."