Hollywood-style visual effects on a tiny budget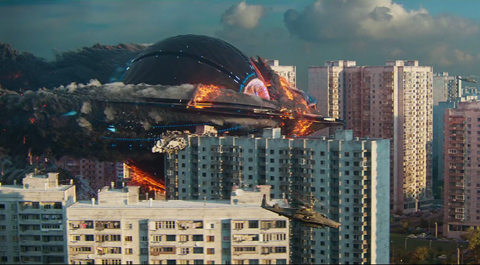 The high-end VFX in feature film Attraction, which gets a UK release in January, were created for a fraction of that of a typical Hollywood blockbuster, with the micro-budget movie apparently having a budget of just £5m.
The VFX breakdown below, from Russian VFX house MainRoad Post, looks pretty similar to those released by much bigger, better known VFX houses for huge-budget feature films. The big difference is how much they cost to produce.
The production company behind the film, Bill Melendez Productions UK, which is best known for animations Peanuts and Barber the Elephant, brought in Russian director Fydor Bondarchuk (Stalingrad, District 9) to create the VFX-heavy feature on such a modest budget.
It's been a big hit in Russia and, prior to its UK release next month, received a special BATFA screening for the special effects community in late November.
You can view MainRoad Post's visual effects on the production below.