The apprenticeship funding scheme hooks up levy paying companies with recipients wanting to upskill their staff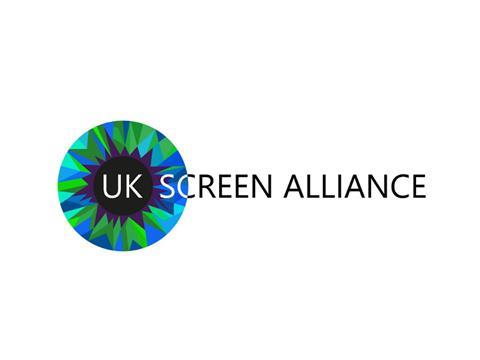 UK Screen, the trade body representing the post-production sector, has launched a 'virtual' apprenticeship training fund providing £100K+ for small and medium size VFX, post and animation houses to tap into.
The pot of cash is being funded by contributions from the 'Apprenticeship Levy' larger companies are obliged to pay by the Government.
UK Screen is asking these companies to transfer the "levy they haven't been able to spend" to UK Screen's virtual fund, which it is calling the 'Apprenticeship Levy Transfer Fund' (ALT Fund).
UK Screen's CEO Neil Hatton said: "Levy payments that large companies have made on a monthly basis since April 2017 will soon start to expire if unused. From April 2019, unused levy will be expiring at a rate of £114,000 per month from the animation, post and VFX sector, which is an incredible waste. This money simply reverts to the Exchequer and the levy really will have become just another employment tax. There's a real urgency to avoid this."
He adds: "Donor companies, although not benefiting immediately, will benefit eventually from the improved pool of talent available in the industry in future."
UK Screen already has a number of large levy-paying companies that have committed to give up to 10% of their annual levy contributions to date to the ALT Fund.
It will act as a "dating agency to match donor companies to the recipients," says Hatton. UK Screen will take a 1% 'brokerage fee' from the recipients if they are non-UK Screen members, to cover its costs. Donor companies pay no fee.
Small non-levy paying companies (with less than a £3 million payroll) can access this free training money for new apprentices or to upskill existing employees.
A list of courses that can be paid for by ALT Fund money are listed below.
Apprenticeships available now:
Junior 2D Artist (Visual Effects) - Level 4
Assistant Technical Director (Visual Effects) – Level 4
Broadcast & Media Systems Technical Operator - Level 3
Broadcast Production Assistant – Level 3
Junior Content Producer – Level 3
Team Leader – Level 3
Business Administrator – Level 3
Project Manager – Level 3
Digital Marketer – Level 3
Marketing Executive – Level 4
PR Assistant – Level 4
HR Support – Level 3
Accounts assistant – Level 2 and Level 3
Coming soon:
Post Production Technical Operator – Level 4
Junior Animator – Level 4
Storyboard Artist – Level 7
Broadcast and Media Systems Technician – Level 5
Creative Industries Production Manager – Level 7
Creative Industries Production Coordinator – Level 4