Large camera investment driven by flexibility and ease of use of camcorder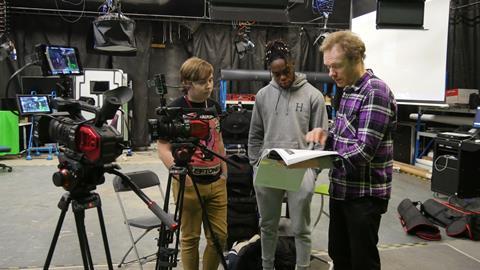 Sheffield Hallam University has invested in 30 x Panasonic AG-DVX200 fixed lens 4K camcorders for use on its film and media courses.
The university evaluated a number of different models, before settling on the DVX200, working with Panasonic's UK and ROI distributor Holdan.
"It is useful from our perspective to have a camera that you can just pull out of a bag and is ready to go. There are a lot of really great cameras out there. We had a look at Panasonic's AG-UX180 with the 1-inch sensor against the DVX200, and the images were great. but the DVX200 does something quite different, so it was actually quite an easy decision to make," says Dominic Green, senior lecturer in Cinematography at Sheffield Hallam University.
The integration of the DVX200 enables students to work in a wide variety of setups, including with track, jib dolly as well as handheld, due to the lightweight and compact form of the camera. The ease of use and set up of the camera was also singled out as a reason for purchase by the university.