Sports broadcaster has invested in its east London studios to enhance their appeal to third-party clients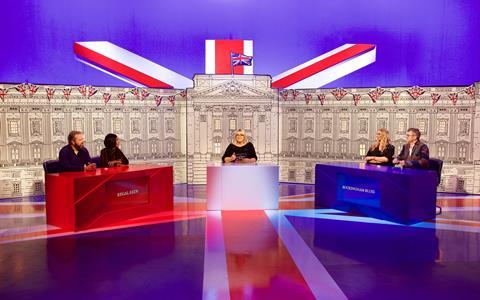 BT Sport Studios is looking to attract more light-entertainment shows and third-party clients after making extensive upgrades to its TV studios complex in east London.
The former Olympic Park broadcast centre in Queen Elizabeth Olympic Park, Stratford, has been home to BT Sport since 2012 and has predominantly been used for the broadcaster's sports output.
As part of a move to broaden its appeal, BT Sport has ripped out the glass floors in its studios and replaced them with new resin flooring throughout. It has also added sound-proof studio partitioning to increase its capacity from two to three large-scale standalone TV studios.
Furthermore, it is in the process of adding augmented reality studio graphics capabilities to two of its three studios.
BT has also made ongoing investments in enhancing its audience handling areas, on-site restaurant and across its dressing rooms, green rooms, production offices, galleries and post-production facilities.
BT Sport chief operating officer Jamie Hindhaugh told Broadcast: "During the summer, we made some significant changes to increase the number of studios we have available for hire. Studio space is hard to come by at the moment and these are pretty big studios in a convenient location – we're as near central London as the BBC's studios."
BT has created a subsidiary of BT Sport, BT Productions, to run and market BT Sport Studios. It works with facilities company Timeline TV, whose technical manager Adam Lowe is the key point of contact for external clients.
He said: "The studios are a hidden gem. We can quickly turn each of them into a generic black box space. It then becomes a big toy shop we can fill with lots of toys depending on the client's needs. The spaces are completely malleable and adaptable."
The studios are currently hosting sport-related shows for the BBC and ITV. "Sport is an easy sell as we do it every day, but we're now pushing to get a lot more light-entertainment stuff in, with or without a studio audience. We can accommodate an audience of up to 150 if needed," said Lowe. "We're already having conversations with a number of quiz shows and with more light-entertainment productions in general."
PICTURED: Third-party shows: Shiver's A Right Royal Quiz (above) and C5's Law & Disorder: The Live Debate (below) used BT Sport Studios.