VeriFlix's Donald Staar lays out his view of how Artificial Intelligence can be used to combat fake news
Donald Staar from VeriFlix explains how machine learning is enabling rapid authentication and verification of user-generated video clips to help combat fake news.
It's not fake news that something must be done to stop the spread of false information in our media streams. Multiple efforts have been made to rectify the problem, including methods that detect doctoring in pre-existing videos. Inherently that's a hard problem to solve, as everyday hackers find new ways to edit content in nearly invisible ways.
Left up to technology to identify, this creates a cat and mouse game where we're constantly on the defence, training computers to spot only known hacks until the next one is discovered.
The rise of citizen journalism comes with its own set of problems, resulting in the proliferation of fake news from old or arbitrary smartphone footage. All too often we see transparent reporting compromised in the haste to maintain exclusivity and speed, resulting in the distribution of unverified footage.
Therefore, news agencies must carefully reconsider how they source user-generated content (UGC). Once this process has been streamlined, accurate content validation then becomes a far more realistic goal.
Many companies use UGC, yet very few can properly verify it, as the labour required to manually verify each submitted video is unviable. However, that's where artificial intelligence (AI) technology comes into play.
Since AI solutions only begin to make sense when processing large amounts of data, we can entrust them with the necessary but tedious job of collecting and validating submissions in a fraction of the time.
Through white-labelling or SDKs, AI solutions can now be integrated into existing practices within a short amount of time, rather than accruing the time delays and costs characteristic of major IT projects in the past.
Journalism is a great industry to role model automation and prove its collaborative rather than conquering nature. Due to the strict need for transparency and accuracy, the reporter will always need to add context and the editor will always need to oversee balance, so the risk of total automation is low. Working hand-in-hand with the press, AI solutions instead contribute by quickening the process of gathering audio/video content, allowing the journalist to focus on story-telling.
The fight against fake news will be won in due time by relying on a combination of efforts, with successful news agencies managing to harness both the power of citizen journalism and the innovation of new AI technology - winning the trust and engagement of their audiences along the way.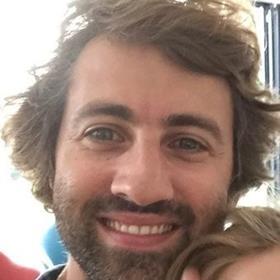 Donald Staar is a tech entrepreneur and founder of VeriFlix, AI verification technology that works with news organisations to source and verify user-generated video for use in news stories worldwide.