VFX house and previs company join forces under single brand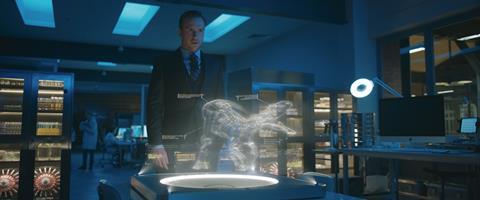 Sister visual effects companies Nvizible and previs specialist Nvizage have rebranded as Nviz. The newly formed UK-based company has also announced expansion into the US, with a new office in Los Angeles.
The owners of Nviz – who formerly ran Nvizible and Nvizage as separate concerns – say the rebrand "recognises a unity that has naturally evolved."
Nviz's services include storyboarding, previs and techvis, virtual camera systems, on-set and post-production graphics, and visual effects.
As part of the formation of Nviz, Chris Lunney (former graphics supervisor at Nvizible) becomes Nviz creative director. His credits as graphics supervisor include Captain Phillips, Jason Bourne and Jurassic World: Fallen Kingdom. Meanwhile, Janek Lender, whose credits include Life, Venom and Artemis Fowl, has been appointed Nviz head of visualisation.
In Nviz's LA office, Monty Granito joins as creative director. He was previously a previs supervisor during which time he pioneered a new method of 2D/3D animatics, which was used on Avengers: Infinity War, Avengers: Endgame, Shazam and Pokémon: Detective Pikachu.
Nviz CEO Kris Wright says: "Nvizible and Nvizage have always worked closely together, sharing key artists and systems. With the rise in virtual production, resulting in a convergence of film-making disciplines, it makes sense to consolidate into a simpler identity."
PICTURED: Jurassic World : Fallen Kingdom – Nviz animated 126 screens across 13 sets.