The facility has offices in Manchester and the Lancashire countryside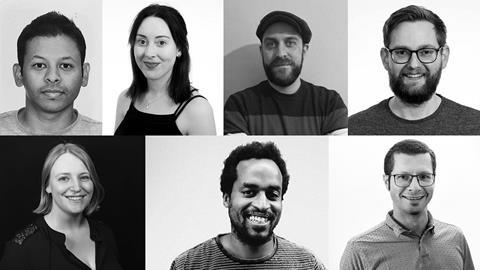 North-West England VFX house Realtime has grown its team by 60% with a slew of new appointments. These including the recruitment of James Coore as VFX supervisor. He joins from Absolute Post where he was creative director/head of CG. His credits include Outlander and Prometheus.
Realtime has also appointed animation director Nicolas Seck from DNEG; senior character TD Robert Joosten from Framestore; senior previs artist Thomas Philips-Howard from The Third Floor; Sachin Narendra, pipeline TD from DNEG; and VFX editor Shannon Moran, formerly of DNEG, MPC and Framestore.
Marketing director Lauren Brady, previously of Framestore, also recently joined Realtime to head up communications.
Tony Prosser, managing director at Realtime, says: "Despite the enormous challenges of the last year, we've continued to thrive working from home on large-scale VFX and cinematics for our clients, growing our team by 60% from 2020 to 2021.
More than ever, we're seeing talent consider joining studios outside the large VFX hubs, like London, and have been able to recruit some incredible members of our team to join us for our future projects. Our ambition is to continue to work with the best out there, whether clients, projects or individuals in the industry."
Jonathan Rawlinson, executive producer at Realtime, adds: "TV production is booming right now, and lots of productions need VFX support. The possibility of shooting safely again, combined with the increased audience appetite for streamable content, has meant that we're more in demand than ever. A remote or blended working approach is part of our new normal and something we've embraced at Realtime."
PICTURED (clockwise, from top left): Sachin Narendra, Lauren Brady, Tom Phillips-Howard, Robert Joosten, Nicolas Seck, James Coore, Shannon Moran