The demo, hosted by Jigsaw24, showcases how CatDV helps find and preview content easily in Adobe Premiere Pro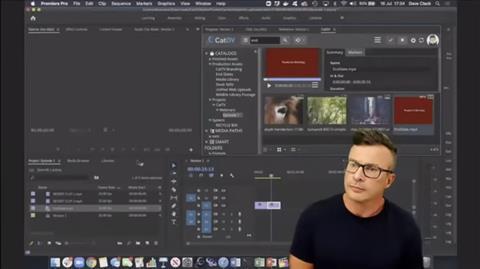 Jigsaw24 has created a demo of how Adobe Premiere Pro integrates with the CatDV asset management platform to "tame content sprawl".
CatDV, which was recently acquired by Quantum, enables content to be managed efficiently. It helps find and catalogue content in a straightforward way, and integrates seamlessly into Quantum storage and Adobe Premiere Pro.
The video demo shows how CatDV enables you to drag assets directly into a Premiere Pro project, find and preview content easily with an advanced content panel, and take advantage of other integration features to make your workflows more efficient.
The webinar below includes:
• A look at CatDV's key features and the problems it can help you solve
• An update on why CatDV provides an even better experience on the Quantum platform
• Details of new features in Adobe Premiere Pro and how they work with CatDV
• A demo of the CatDV interface and integration with Adobe Premiere Pro
The session was hosted by Rupert Watson, media and entertainment sales director at Jigsaw24 and the speakers were Dave Clack, consultant at CatDV; Skip Levens, marketing director, media and entertainment at Quantum; and Niels Stevens, strategic development manager at Adobe.