The acquisition enables Vislink to provide a broader range of live production products and services to its customer base.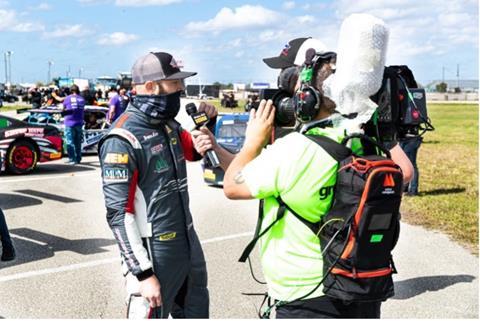 Vislink has acquired Mobile Viewpoint for $18.3 million (around £13.3 million). The deal is made up of a £12.7 million stock purchase agreement and the payment of €597K in intercompany debt.
Mobile Viewpoint is headquartered in Holland and has offices in Dubai and Mexico City. It specialises in mobile live streaming products, including 5G and bonded-cellular and AI-based tech used for live news, TV and sports.
The Mobile Viewpoint acquisition is part of Vislink's aim to provide an "industry-leading portfolio of live video acquisition, contribution and distribution solutions that meet the demanding needs of media, enterprise, defence and government organisations."
The Vislink and Mobile Viewpoint products combine to provide low latency, high-capacity ultrafast live video transport that can utilise AI to automate workflows.
This acquisition means Vislink can bring high-quality live production to events that were historically economically challenging to produce, such as amateur and semi-pro athletics.
Mickey Miller, CEO of Vislink, said: "Mobile Viewpoint provides us with innovative technologies and solutions that, combined with Vislink's capabilities, will enable our customers to acquire and deliver video over any preferred public or private network.
"This presents a tremendous growth opportunity for us as 5G and other new networks, along with machine learning, are about to revolutionise how video is produced and transported."
Michel Bais, managing director of Mobile Viewpoint, added: "It's been a fascinating and rewarding journey over the last ten years, but the time is right to join with Vislink to ensure we continue to excel and be first to market with transformative solutions. With almost zero overlap in solutions and markets, together, Vislink and Mobile Viewpoint will be much more than the sum of their parts."