Manufacturer unveils huge new factory and product design centre in Bury St Edmunds.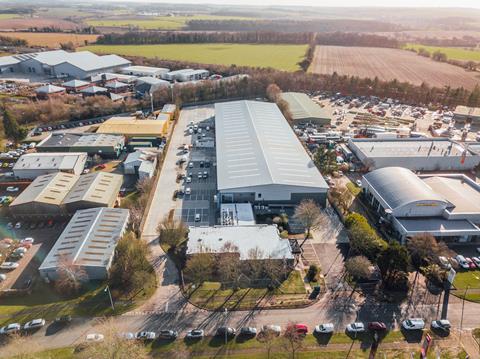 The Vitec Group has opened a new purpose-built facility in Bury St Edmunds.
The new 66,000-square-foot Vitec Production Solutions U.K. headquarters employs close to 200 people.
The new facility is the design home of the company's teleprompting and broadcast camera support brands, including Autocue, Autoscript, OConnor, Sachtler and Vinten.
The factory includes an advanced carbon-fibre cell for the manufacture of the Flowtech camera tripod.
"After a 54-year presence in Bury St Edmunds, the investment in this new purpose-built site reflects the success of our premium brands in the global marketplace," said Vitec's CEO Stephen Bird.
The company was founded in 1910 by William Vinten to manufacture projection machines, and went on to make cameras, camera supports, cranes, dollies and pan-tilt camera heads. The company relocated to Bury St Edmunds in the mid-1960s and later changed its name to The Vitec Group.
Vitec currently makes camera supports, camera mounted electronic accessories, robotic camera systems, prompters, LED lights, mobile power, monitors and bags.
It employs around 1,700 people across the world in 11 different countries.