Combined companies aim to be a major force in the transition to IP video for live production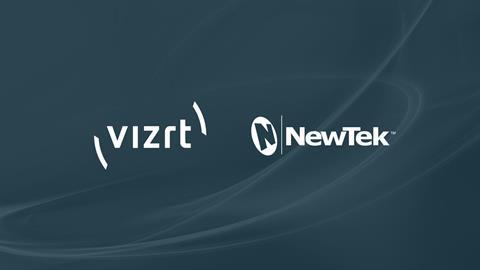 Vizrt has acquired NewTek to create what it says is "the largest company in the broadcast space dedicated to enabling IT-based video production."
Vizrt is best known for its real-time 3D graphics, studio automation and sports analysis tools, while NewTek is the IP video tech company behind the royalty-free software-based IP video technology NDI.
Vizrt employs 500 people in 30 global offices, and counts CNN, CBS, NBC, Fox, BBC, BSkyB, Sky Sports, Al Jazeera, NDR, ZDF, Star TV, Network 18 and Tencent amongst its customers.
NewTek's customers include New York Giants, NBA Development League, Fox News, BBC, NHL, Nickelodeon, CBS Radio, ESPN Radio, Fox Sports, MTV, TWiT.TV and USA TODAY.
The combined companies will be R&D focused "with the vision of providing software-based video technology that's the foundation of the future of the media industry," it says.
It aims to be a key player in the transition to IP video for live production, "delivering flexible end-to-end workflows" for sports, entertainment, education, enterprise, and esports.
Michael Hallén, president and CEO of Vizrt, will lead the business, and Dr. Andrew Cross, president and CTO of NewTek, will become president of R&D.
Hallén said: "Combining our organisations allows us to pursue our joint vision of software-based video production, leveraging the power and flexibility of computing and IT-based systems."
Cross added: "The tools from our two companies have fuelled the video revolution—from kids in classrooms, little league games, and web shows, to the highest levels of broadcasting, news and sports."