Immersive tour from where the first television transmissions were broadcast at Alexandra Palace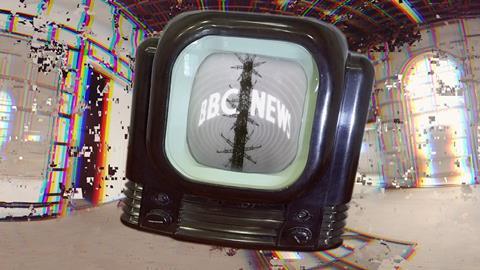 Alexandra Palace has partnered with BBC R&D to launch a free VR tour of the former BBC television studios.
The interactive tour features historic images, sound and video from the BBC Archive and Alexandra Palace Television Society.
The tour is available for free via the BBC Taster app. It can be streamed on mobile and viewed in VR or on a standard screen.
The VR initiative forms part of the BBC's Civilisations Festival, in support of the television series presented by Simon Schama, Mary Beard and David Olusoga.
In 1935, the BBC leased the eastern part of Alexandra Palace, from which the first public television transmissions were made by competing teams of the Baird Company. The winning team, Marconi-EMI, used a system developed by Isaac Shoenberg and his team.
The studios were used by the BBC, and later The Open University, until 1980.
Curator James White said: "We want to tell the story of innovation through the latest innovation, using VR today as TV was to viewers in 1936. We are delighted to be working in that legacy with BBC R&D."