A new name and identity for the in-house music division of Wave Studios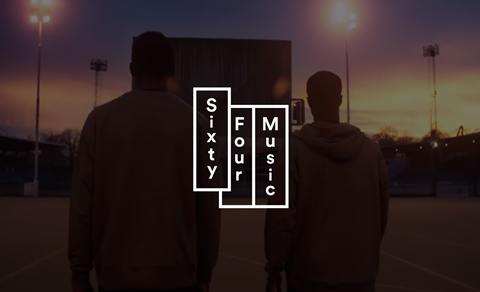 Wave Music, the in-house music division of Wave Studios, has rebranded as SixtyFour Music.
The rebrand follows an expansion into New York last year, and plans to extend the company's offer to Amsterdam later this year.
SixtyFour Music said the rebrand reflects its independent status and growth beyond being Wave Studios' in-house music company. The partners in SixtyFour Music are the trio that started Wave Music in 2014: music producer Nick Payne and sound designers Johnnie Burn and Warren Hamilton.
Its credits include BBC1 promo Wonderful World, and two Yorgos Lanthimos' features – The Lobster and Killing of a Sacred Deer.
SixtyFour Music offers music – including bespoke composition, production and synchronisation - from established and emerging composers and artists, on both sides of the Atlantic.
Nick Payne, managing partner at SixtyFour Music, said: "Rebranding to SixtyFour Music feels like we are now grown up and leaving home having had the best of educations."
The name change is inspired by the year 1964, which SixtyFour says was a pivotal 12 months for music. "The Beatles landed at Kennedy airport, starting what became known as the 'British Invasion'. 1964 witnessed The Rolling Stones release their debut album and Robert Moog invented his first synthesizer. It just so happened that this stellar year also marked Simon and Garfunkel's first recording for Decca. So, in all it was a great time for music."