Assalino joins augmented reality developer as executive creative director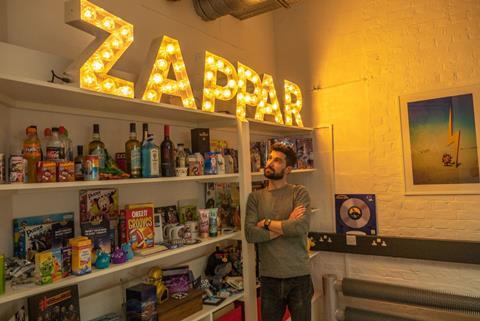 Augmented reality (AR) developer Zappar has hired Moving Picture Company's (MPC) Andre Assalino as its new executive creative director.
At Moving Picture Company (MPC) Assalino was responsible for conceiving and delivering solutions across digital, mobile, VR/AR, experiential and social landscapes.
Before working at MPC, he was creative technology director at VCCP and held senior creative technology roles at Karmarama, Publicis Chemistry and Isobar.
"We're thrilled to have him join Zappar at such an exciting time in our accelerated growth phase," said Max Dawes, managing director at Zappar.
"Augmented reality is a hugely exciting space and Zappar's creative work to date has been outstanding and is definitely a draw in my joining the company," said Assalino.
Founded in 2011, Zappar is both an augmented reality software platform and creative studio. ZapWorks is a suite of tools for creating AR experiences, built for designers and developers. Zappar's in-house team use these tools to produce AR content for brands.