Localisation firm triples size of London base as demand for dubbing and subtitling grows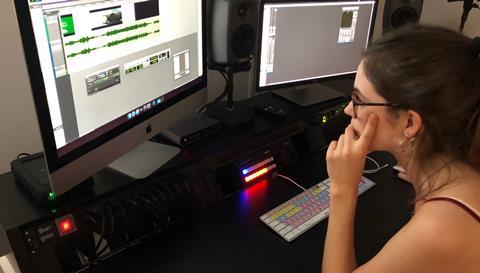 Zoo Digital has moved into a new, expanded dubbing and post-production studio in Soho, London.
Based on Wardour Street, Zoo's new office is triple the size of its former Dean Street headquarters. The new site features dubbing facilities with greater capacity for recording, plus the ability to do mixing and media processing. The technology and kit mirrors Zoo's Los Angeles production hub, which has been designed around standards required for Hollywood.
As well as being the European centre for Zoo's media processing and artwork localisation services, the new studio features Pro Tools 5.1 recording, mixing and QC rooms.
The new Wardour Street office is scheduled to open for business on 10 September.
OTT fuels demand
The localisation firm's move comes as demand for subtitling, dubbing and media-processing services grows on the back of the expansion of the OTT industry, which has provided content owners with more opportunities to play out their TV and films internationally.
Zoo's clients include Disney, Amazon, Apple, Warner Bros, Lionsgate, ITV, All3Media, Fremantle and the BBC.
Spending on content localisation services for the EMEA market in the TV, movie and video sector alone exceeded $2.3bn (£1.9bn) in 2018, according to a MESA (Media & Entertainment Services Alliance) report.
The report forecasts 5-8% continued annual growth through to 2021 for content localisation services, based on the growth of the OTT market, with the likes of Disney and Apple set to launch their own platforms.
Dubbing accounts for 70% of localisation spend in EMEA, with France, Italy, Germany and Spain particularly strong for dubbed rather than subtitled content.
Other key players in the sector include BTI Studios, Deluxe, SDI Media, Pixelogic, Iyuno and VSI.
Zoo's Soho operation will act as a hub for its services, including recruiting and casting dubbing talent from across Europe. Zoo now has major hubs in London, Los Angeles and Dubai, and offers a cloud-based dubbing service based on proprietary technology called Zoodubs.
This means that talent can record their voiceovers at any approved and sound-checked studio and deliver via the cloud, rather than having to operate out of a 'bricks and mortar' dubbing office.
The company operates a partnership model with Zoo-enabled dubbing studios (ZEDS) around the world, which have been trained in and use its cloud-powered, Hollywood-approved systems.
Zoo director of business development, UK and Europe, Julian Day said: "We're very excited about the new facility. It's a great space in a fantastic location and allows us to better support our European clients across all Zoo's service lines in our growing operation on both sides of the Atlantic."
Zoo dubbing creative director, EMEA, Mapi Lucchesi added: "From recruitment to best-practice training and casting, our new facility ensures we have a hub for nurturing the best new dubbing talent in Europe. It is absolutely key to supporting the development of our cloud dubbing services and our ongoing drive to expand talent pool capacity for our clients."