Technicolor has begun the process of rolling out its high dynamic range (HDR) grading offering in the UK and France.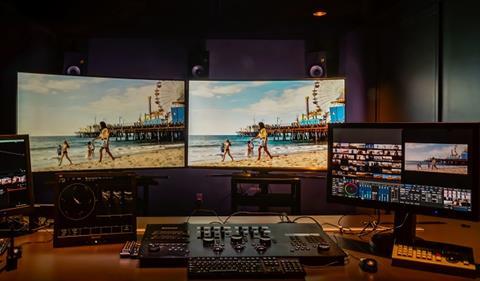 The company's Los Angeles facility already offers an HDR grading service which uses the company's Intelligent Tone Management plugin with Autodesk's Lustre and Blackmagic's DaVinci Resolve grading systems.
"This European tour is the start of the process for the overseas market," said Technicolor VP of partner relations and business development Mark Turner.
"The reason we are doing that now is because we are starting to see customer requests for [HDR], so we have to get it done."
A version of the plugin for use with Filmlight's Baselight - the grading system used by Technicolor in the UK - is in development. With the plugin's tools replicated across platforms, Technicolor's UK colourists have begun their training using Resolve.
Technicolor will offer three levels of service when its HDR offering launches in the UK later this year.
The first is an automated pass through the plugin, while the second is an automated pass with the addition of colourist adjusting some scenes. Both are suited to the remastering of content, Turner said.
The top-level service is a fully manual process completed by a colourist, ideally working with raw, 16-bit footage. Technicolor says this process is most suited to new films and TV shows with a large enough budget for an SDR and HDR grade.
As well as training colourists, Technicolor is equipping its grading suites with Samsung JS9500 screens for client approval and a 30-inch Sony BVM X300 reference monitor. "[The Sony monitors] are available in limited supply; getting enough professional monitors is one of the biggest issues for the industry," added Turner.
The plugin is also available for use by other post firms and broadcasters to create HDR content in their own facilities.
HDR content is characterised by greater contrast, with richer colours and more details in shadows and highlights.
Amazon Prime offers some of its original content in HDR, while Netflix is expected to stream HDR content later this year.